Obsticles
May 30, 2012
Caleb was a tall nineteen year old with short brown hair and a killer smile. Nikki was eighteen, she had dirty blonde hair and had soft brown eyes.
Caleb was from Manton, Nikki was from a smaller town near Detroit. The distance between them was around three hours. The couple met through a mutual friend and sparks flew right away. They loved the way their personalities flowed together and how conversation was a breeze. At first the distance seemed to be something they could manage.
Nikki was still a young girl fresh out of highschool and had a world of opportunity waiting for her in this big world. College was around the corner, she was involved in sports and had a job. There seemed to be no time for anything else, especially a long distance relationship.

Caleb was just finishing up his first year at college, he had so many opportunities and freedoms newly discovered. The last thing you would think a nineteen year old man would want to do is to be dating a girl a hundred and twenty miles away.
Yet the chances of them being together seemed slim to none they stayed together for months, making their weekends time to travel where the other one was. Every minute they spent together was something they wanted to last forever. Their love for eachother was not something a lot of people experience in a life time, especially so young.
Throughout their time together they had wonderful times, and like everyone had struggles to work through. Distance was a huge factor, it took a lot of time and money everytime they wanted to spend a weekend together. Trust issues came up often also. Being so far away from one another always raised questions in each others mind. Nikki struggled with this issue a lot. Throughout her life trust was always something that never existed so to trust Caleb was extremely difficult.
Despite all these factors, things still seemed to work. Sixth months came about, and that's where the true side of Caleb was revealed. Caleb had a dark past that Nikki was told to believe was behind him. Caleb had a difficult time with drugs. Slowly but surely he was smoking himself into a whole other world. Nikki was picking up on the change and wasn't sure how to handle it. As she suspected, about two weeks later, Caleb ended something that she wanted to last forever.
Nikki was heartbroken and so distraught, she never thought she would be okay again. The first month was the hardest, no contact with Caleb or even speaking about him. Four months had gone by and Nikki was finally beginning to stitch up the wounds she never thought would heal.
All was well until the day Caleb began to try to contact her again. She slowly felt the feelings up and returning. Her mind raced as to what to say and how to say it. As much as she hated him for what he had done to her, she was still deeply in love with this boy she had shared everything with.
The next weekend Nikki agreed to see Caleb, they both knew going into the situation old feelings would arise, but they went with it anyway. Nikki didn't know how to feel. She couldn't trust him or anything he said, all she wanted was to be with him again but she knew the reality of that was false.
Caleb had been clean for months, was working a lot and seemed to be getting his situation together and his head back on his shoulders. Nikki struggled with what and how to think, would she ever be able to trust Caleb again..?
Weeks went on and they continued to talk, Nikki felt herself being sucked back into something she wasn't sure of anymore. One weekend she made the trip to Manton. Caleb and her met up and went to lunch. Her mind racing as she sat down knowing the news she had to break to him. As much as she loved him and wanted to be with him, the timing and place was wrong. Nikki decided to cut Caleb off for good. Her heart hurt as the words spilled out of her mouth.
As they sat in the car, they knew this was the last time they would see each other for a long time, as hard as it was, it had to be done. Caleb leaned over and kissed her for the last time. Her stomach did flips as their lips touched. Caleb got out of the car and nikki drove away, it was over.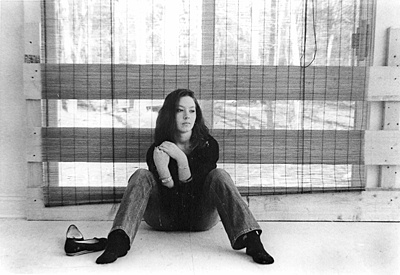 © Crystal F., Marshfield, MA