You and Me
May 6, 2012
Ryan stood at his locker talking to some of the track team. Ryan and Tiffany decided to do track together last year. After about a four practices they realized they hated it. The young couple has been together for three years. Usually teenage couples would spend those three years going on and off, but not Tiffany and Ryan. The two of them have been 100 percent together those three years.
Therefore, that is why it was weird when they broke up yesterday. I went up to my best friend Jessica in the girl's downstairs bathroom. She was in a stall crying her eyes out.
"Tiff you okay?" I asked as I held my crying friend.
"Yeah sorry. I'm good." Tiffany wiped her tears on her dark green sweater. I have known Tiffany Peters forever. She is my best friend we know each other more then anyone in the whole world. When Tiffany got up, I knew she wasn't lying. Tiffany was really okay.
"What happened?" I asked. She may be okay but I still wanted to know what had happened that day. Something bad must have had to happen. Tiffany and Ryan were going to be high school sweethearts in the yearbook
"We are done."
"I heard, but why?" Tiffany was fixing herself in one of the mirrors that hung up on the wall.
Tiffany opened her mouth to speak, but before she did, the bell rang.
"I have to get to class if I'm late again Miss Grove is going to fail me and for real this time." Tiffany sprinted out the bathroom door before I could say another word.
I waited by Jessica's locker after the final bell and when she didn't show up I knew exactly what was happening. If Tiffany was going to avoid me then I was going to have to either A: stalk and bother her until she finally gives in or B: go to Ryan.
I left school and went to Tiffany's house. I knocked on her front door no one answered. Tiffany's car wasn't in the driveway or in the street. I picked up my cell phone and dialed Tiffany's number. It started to ring and I waited and waited.
"Hey it's Tiff. You know what to do." Tiffany's voice said. We have been best friends for 16 years. 16 years full of laughs, hugs, and telling each other everything. I just don't understand why all of a sudden Tiffany has kept everything from me.
"Tiffany it's me. Please call me. I don't know what I've done or what has happened. But if it helps any I love you and I'm sorry." I pulled my mouth away from the phone. "And Tiff I'm here for you. With everything all the time." I hit end on my phone. I texted Tiffany twice.
My mom called me telling me I had to come home. I was tired and hungry anyways. After dinner, I went up to my room and checked my phone that was charging and lying on my bed. Tiffany called me and sent me a text.

Tiffany: Call me. I'm sorry J

My face lit up finally Tiffany was talking to me again. I rushed to dial Tiffany's number.
"Tiff it's me!"
"Sophie hey, so what's up?" Tiffany asked. Her voice was telling me that she didn't understand what was going on.
"What happened to you today?" I asked. My voice was getting mad which probably wasn't a good thing. I did one of my mom's corny yoga breathing techniques.
"What do you mean? I'm great." Tiffany started giggling to someone who was talking to her.
Breathe Sophie Breathe…
It wasn't exactly working so I started pacing back in forth beside my bed.
"Hello? Sophie did you hang up on me?" Tiffany yelled. Is she drunk? What was going on with her? All of sudden she just wasn't the same girl I grew up sharing everything to.
"Are you Tiff. Are you really great?" I took another breath. "Tiffany what is going on?" I could tell in my voice that I was getting angry. I just couldn't help my self though.
"I'm living life. That okay with you mommy?" Tiffany hung up the phone.
That night I couldn't fall asleep. I tossed and turned till the sun started to shine through my windows. I slowly got up out of bed and walked down stairs to the kitchen.
"Hey honey. Is Tiffany picking you up or are you driving today?" My mom asked as she poured me a cup of coffee. She set it down on a silver square placemat.
"I'm driving." I whispered. The bags under my eyes showed through my makeup. I couldn't keep my eyes open.
"Everything okay?"
I shook my head side to side.
"Want to talk about it?"
I shook my head again. "Maybe later."
"I love you!" My mom said to me as I walked back to my bedroom. I knew my mom meant it of course she did. I also knew that when I got home I would tell my mom everything. My mom was a great listener and I knew I could always go to her for help or just to vent and get out all my problems. I just wish Tiffany felt the same way towards me.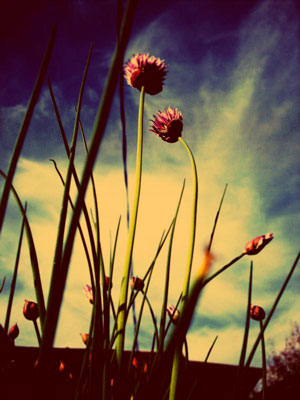 © Jessica P., Easley, SC