A Change in Direction
May 1, 2012
It is an ordinary afternoon in London. I'm in my backyard doing some gymnastics and all of a sudden Harry Styles from One Direction pops up on the other side of the fence. He asks, "What are you doing, love?" I reply back, "Oh, you know, some gymnastics and stuff." I'm trying to play it cool. He looks at me with that oh so adorable face, smiles, and then asks me if I want to hang out with him and the other boys of One Direction: Louis, Niall, Liam, and Zayn. Of course I have to say yes because they're the biggest boy-band in the UK, US, Australia, New Zealand and everywhere else. I jump over the fence and Harry catches me as I do. We go inside and all the boys are sitting on the couch. They each greet me with an individual hug. We are just hanging out, they're getting to know me and I'm getting to know them. Of course, I pretty much know everything about them but now I get to learn a lot more about them than anyone else. Since Louis and Harry live together, they ask me if I want to stay for dinner and once again I say yes because it's not every day you get to hang out with One Direction. Harry is doing the cooking because Louis would burn the place down. While we eat dinner, we are telling each other jokes and laughing really hard. After dinner, I help Harry clean up because Louis passed out on the couch from eating too much. While Harry and I are cleaning the dishes he splashes water on me and I splash him back. Then he starts chasing me around the room like a little kid yelling, "COME HERE! COME HERE!" He grabs my hands and says "Erin, you are the most special girl I've ever met. Will you please go out with me?" I say, " YES! A thousand times yes." We start laughing and then Louis wakes up from his five minute nap. He ask what's going on and we both act like nothing ever happened.

It's six the next day I'm getting ready for my date with Harry. An hour later, Harry rings the door bell and is standing there with roses in his hand. I go put them in some water and then we get in his car to go to dinner. He opens the car door for me and then gets in himself. We get to the restaurant and he opens the door for me once again. When we finish eating, he blind folds me and takes me to a park. I have no idea where were going, but I'm really excited. We get to the park he takes the blind fold off of me. We lay down on a blanket and look up at the stars all night. That was the night Harry became my boyfriend.

Harry and I have been dating for five years and one night, Harry gets down on one knee and asks me to marry him. I say yes. We finally get married after such a long time. We are both so happy. We go on our honeymoon to Hawaii. After a month we return to London. I receive some news from the doctors that we're going to have a baby. I sit Harry down and tell him that he is going to be a father. We're both elated. That's the end to a happy ending.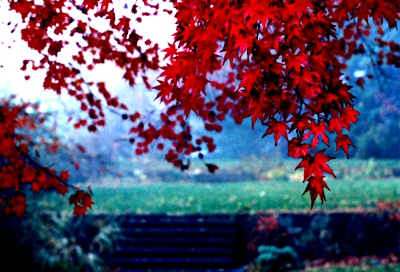 © Susan R., Iselin, NJ