Better That Way
May 13, 2012
Kip holds my head gently against his bare chest and lets me listen to his quickly beating heart. I breathe slowly as his long piano fingers rake through my mess of hair and reach toward my stripped back. I press myself firmly onto him, and he tips my head back with his thumb as he softly kisses my head and smiles through closed lips.

"I love you," He whispers. His eyes twinkle, and the chocolate in his eyes turn into caramel as the sun finds its way through his car's tinted windows.

I don't love Kip. I don't love his spindly physique, or his monotonous personality, or the way his palm is resting on my hip while we stretch out in the seats of his Porsche.

My hands run up and down his chest before cupping his unshaven chin in my palms. My thumbs graze the bristles dusting his jawline, and he immediately grabs my wrist and brushes his lips against my knuckles.

I choke and sit up, resting my back against the window. The two of us just stare at each other without giving voice to a single word. I can hear the whisper of Kip's breath.

He says again that he loves me as I pull my oversized sweatshirt over my head and try in vain to smooth my hair down. I feel a burning shame creep up my neck as I realize that the sweatshirt belongs to Rae, my second-self and devoted confidante, and that if she knew I was with Kip she would be acutely upset.

"Izzy, I love you." Kip hisses into my ear. I feel his lips on the nape of my neck and his hands on my thigh. I imagine him pulling me so close that my breathing halts, that he strangles me without his even knowing at all.

"I know you do, Kip," I tell him.

Yet, I know he does not love me at all. He scarcely knows me, no matter how much he thinks that he might. I find myself recognizing that a man cannot possibly love a woman that keeps her heart under bolted lock and key. However, somewhere in the pits of my body, I want Kip to know me: all of me. I suppose that I am lucidly waiting for him to come searching for my secrets that are folded into my human makeup. Until then, though, neither of us can love each other. It's completely impossible and unattainable.

Kip signs and then looks deep into my lightening eyes, shifting his whole body in the act. I almost expect tears to leak out of his eyes by the miserable way he gazes at me, but I can't look away. It's uncomfortable watching a prepossessing boy fight tears and quiver his lips while attempting to stare into my eyes.

"Don't cry, Kip."

"I'm not crying!" He snaps.

But I know he was about to. I could feel the tears starting to rise in his throat. I didn't mean to make him cry.

"You don't know a thing about me." I sputter.

Kip nods as his response. All I want is for him to look understandingly at me and ask me to tell him what he doesn't know. I would tell him! I would tell him everything so that he could love me in full. And yet, he nods and says nothing.



Weeks pass with Kip teetering by my side and me leading him through our frilly relationship; one with flawed love and distorted connection. At night, I sob until I hallucinate and see images of heart chocolates and sweet flower petals surrounding me at every angle.

Kip doesn't tell me he loves me anymore, and it's better that way.


It's better knowing that when he walks away from me every day, he doesn't love me.

It's better for my fragile state of mind when he tells me in May that he didn't mean it when he said he loved me.

It's better when he screams he's moved on with a cigarette dangling from his lips.



But, it's laughable. Because now all that I want is Kip.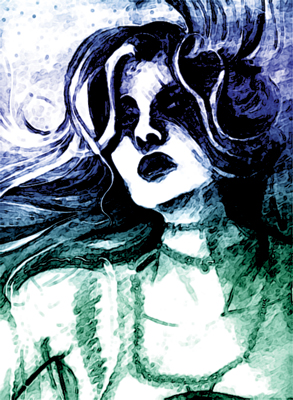 © Sindi J., Westminster, MD