Always & Forever
May 13, 2012
FOREVER HER…?

She snatched me as I indulgently became lost in her rich hazel eyes. Her face told a tale of diversity, a history of immense depth, as this girl's yells rolled into my eardrum. Her voice begot a speech of boundless wisdom, as though she screamed peace into my soul and not bellows and cries. She spoke to me of the pain she thought I brought upon her, yet truly was it of my doing? Her emotions running ramped, so her soul couldn't have been dead, her spirit couldn't have been crushed! Such an interesting and adorable human being, beside myself some say.

As she attempted to "discipline" me as if I had been her disciple, I became even more madly attracted, I had fallen back into affection for this tender female. So much hurt in her own seemingly perfect life that she could not even love another man, not even of a romantic type, but an adoration of friendship, brotherhood, and sisterhood. Not only had she been a partner in our love, but at that time, same as this, my dearest friend. Her wavy bronze colored hair swayed in the motion of her neck snapping back and forth to fit the rhythm of her screams.

I drooled over her soft sweet ebony skin gleaming in the midday sun, then the nails elaborate, overdone, and ghetto, then her curves as perfect as that of a classic coca cola bottle. Would this female stay mad at me forever and ever, or move on to another life, or are we simply fated and composing another chapter into our never ending tales of friendship and love?

As I wish though she angrily grab and hold me that this embrace and interaction will never cease no matter what mask she try to hide that we are destined in this life.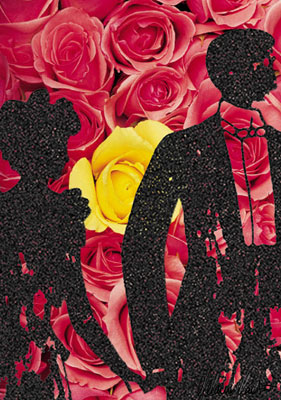 © Melanie M., Hendersonville, TN