Heart and Mind
May 7, 2012
It's not fair.

Yes it is.

My mind has contradicted itself again for the millionth time today. My heart doesn't care what my mind thinks though. All my heart cares about is him, him and his beautiful smile, his amazing laugh. And his heart that is satisfied by her.

But it's my fault. No it isn't. Yes it is. Sigh, but I was the one, the one who let go. The one that said goodbye. But why? Why, why, why? My mind laughs and my heart cries. Why, such a simple word, but hardly ever answered. I could easily answer why, but as much as I want to deny the answer, it's present in my mind and heart. It's one of the few things they agree on.

So why?

Because I didn't see what I had until I let it go.

I didn't see the amazing boy I see now. I didn't see how I saved him from the dark thoughts that clouded him when we were together. But it's not fair, or is it; those dark thoughts transferred their way to me now. And yet, despite the love they have, how is it the dark clouds him still?

I can't say she treats him wrong, even though she does, because I didn't treat him right either. But I would now, but now is too late. All he see's is her good, just like that's all he saw of me. If he saw the bad in her, he would understand.

Maybe then we would be okay, because I'd let him see my bad. But I won't wish them bad. I'll stay in my silent despair and wish them well even though it hurts my heart and my mind screams everything that's wrong.

And my heart and mind will be in a silent battle, but it doesn't matter, as long as he's happy, even without me.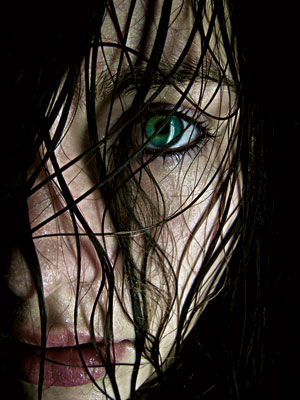 © Jorrdyn K., Washougal, WA