I Finally Found You
April 29, 2012
I took one step forward and lifted my head. I looked up and saw the man I loved, the man I had always loved, looking back at me. As I took another step forward I thought of the long journey we had taken together and how we got here, how he became the one standing at the end of the aisle.
I met him my junior year of high school at the State Cup. I remember watching him play as my team warmed up behind the goal he was protecting. He was amazing, I watched him in awe and more than anything I wanted to meet him but as usual I was too shy. As the day went on the keeper I so desperately wanted to meet faded in my mind. My team won the game and we advanced to the next round. Many of the girls went out to celebrate but I went back to the hotel to rest. That night I went down to the hotel lobby to get a snack as I was walking I wasn't watching where I was going and ran into the back of someone and fell. I looked up to see the keeper that had me awestruck earlier that day and didn't't know it then but I had just run into my future husband.
"Are you okay?" he asked me as he reached down to help me up. I looked up at him speechless "I'm Hunter" he told me. My face turned red as I took his hand and he helped me up. I ended up staying in the lobby with him that night sitting on the couch talking for hours until we were forced to leave. I remember his smile, he was always smiling it gave me butterflies. As I was getting up to leave he grabbed my hand "When will I see you again?" he asked me.I didn't know, we didn't live close and after the tournament it would be hard to see each other, if even at all. I gave him my number and we talked all night and after the tournament we continued to talk all day and skype all night. We became closer and closer, we shared our secrets, our hopes and dreams and one night it hit me as I was talking to him late one night that I had fallen for him.
Hunter had a rough past. A few years ago he and his two best friends were hit by a drunk driver and his friends died instantly. After they died Hunter began going down a road he doesn't speak of often. Hunter began getting involved into drugs and gangs as his escape from pain. On top of everything else he has just gotten out of an emotionally abusive relationship the month before we had met. To say our relationship was rocky at first was an understatement.
The days began to fly by as Hunter and I started dating. He not only became the boy I loved but my best friend, my other half. Our relationship wasn't perfect, but whose is? We had rough spots but when we argued at the end of the day we made sure we knew we loved each other. I remember in college we had one of the biggest fights we had ever had. Looking back I am amazed we stayed together at the end but we did. We had been fighting from the instant he woke up until I fell asleep that night, it was the first time I had ever gone to bed angry. In the middle of the night I remember someone coming in my room early in the morning which wasn't unusual for my roommate was always coming in and out at all hours. The next thing I feel is a hand on my shoulder. I see Hunter standing above me as he leaned down to kiss my forehead; "I love you" he told me "I'm sorry". He kissed my forehead one more time, covered my blankets and left a teddy bear for me. Needless to say, we made it through.
The day I will always remember. It was a beautiful day we both had the day off from soccer so we were going to the fields to practice on our own but something was different. When we got to the soccer fields he told me to close my eyes and he covered them with his hands. We walked for what seemed like forever until I finally heard him say "Okay, open your eyes". I opened my eyes to see four words written across the cross bar "Will you marry me?" I turned around to see Hunter on one knee holding a ring. I couldn't talk and I couldn't stop smiling but he knew my answer was yes.
One step then another and another. I walked closer to him as I thought of how far we had come. Our relationship wasn't a perfect fairytale but I wouldn't trade it for the world. I loved him and he loved me and when we said "I do" I knew in my heart that this is where I was supposed to be.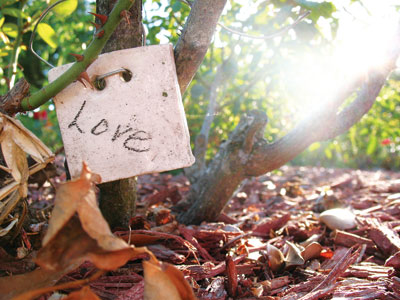 © Danielle L., League City, TX