Just you and me
April 14, 2012
I walked down the sidewalk like any normal day but today their was somebody by my side. I turned to my left and saw the profile of your face. The strong lines of your jaw, the pink tint to your cheeks due to the cold, the cluster of freckles on your rounded nose. All of this made me smile as I continued to explore your face. You had soft brown eyes and long lashes, when you smile little dimples on either side of your mouth appear. You turned to look at me but I just looked away blushing because you caught me staring but I saw you out of the corner of my eye grinning. I turned back and you took me off guard by planting a quick kiss on my lips. Your lips were so soft and so warm on mine. You take my breath away and I feel like I'm the luckiest girl on this great big planet. You smiled as you pulled away taking my hand in yours and started swinging it back and forth which made me laugh. We were the picture perfect couple according to my friends but I was just happy being considered yours. All my life I wanted for this moment in time where nothing else mattered all that mattered was me and you. I closed my eyes taking this all in then opened them to find that we had stopped and you were in front of me smiling.

"What?" I said to you as a small smile crept onto my face.


"Oh nothing" you replied.

"No tell me" As I said this you grabbed my hand pulling me closer.

"You are about the most beautiful girl I know and will ever know" you said smiling softly down at me. This was the last perfect moment I remember before graduation now I sit here on my tour bus going from city to city singing love songs to screaming people. I look out the window and realize we are entering the town where this all ended. I sat up and watched the familiar houses and buildings pass by. Of course I couldn't help but think of you and a smile appeared on my face. I hoped to see you at the concert screaming with the rest of them. I might not be able to see you but just thinking that you could be there gives me hope.

Later that night I stepped onto the football field of the small town where a make sift stage was set up. I looked out at all the faces hoping to spot yours but I hadn't and a little piece of me just sunk deep down inside. The words I know so well started to flow out my mouth as the guitar started and the drums beat away like my heart. I walked to the very edge of the stage and reached my hand out to greet my fans. I went down the line then I got to a hand and a face that looked to familiar to me. I took another hard look and realize you had come. We just stared at each for a split second causing the music to stop and everyone staring at us. You smiled at me and I smiled back not caring what else mattered, all the mattered was you and me….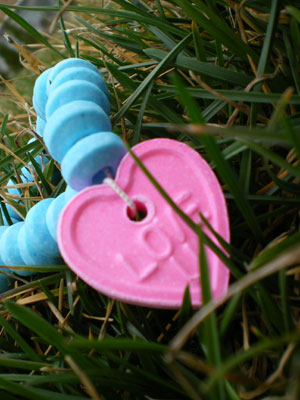 © Jennae P., Kennewick, WA