The boy and the Lost Hope.
April 9, 2012
It was a rainy morning when Julio woke up. He had a feeling of guilt and sadness but he didn't know why. He didn't remember of doing anything wrong. He just got up and ignored that feeling. He blamed it on the weather. He got ready for school, but he took extra time getting ready because his best friend Victoria told him she had to talk to him about something important.

Julio fell in love with Victoria since the first day he saw her, but he never told her because he didn't want to ruin their relationship. For a while he felt that she had feelings for him to by just the way she was around him. He thought that today was the day she was going to reveal her feelings towards him.

He arrived at school and standing there waiting for him at his locker was Victoria. He felt hot and sweaty; his heart was pounding and racing. He wanted to turn around because of how nervous he was but he was also excited so he walked up to her.
"Hey Victoria"
"Omg, hey Julio I'm so happy you're here. I really need to talk to you!"

His heart began to race. He became sweaty and started to think that finally his dream was going to come true and Victoria was going to reveal her feelings towards him.
"Ok what's up?"
"Well, I've been hesitating to tell you this, but I've been afraid because I don't want it to ruin our friendship."

Julio became even more excited now, and he had the biggest smile on his face!
"Oh, don't worry I'm sure it won't ruin our friendship."

As Victoria was about to tell what she had to say a boy named Jonah came and gave Victoria a hug.
"Hey babe" he said.
Julio had a very confused look on his face
"Wait what…"
"That's what I wanted to tell you Julio. Jonah and I are dating."

Julio felt his heart break into a bunch of little pieces. His eyes began to water and he was speechless. He felt like an idiot thinking that Victoria would ever fall for him like he did for her.
"Julio?" Victoria said.
"Oh, um… Yeah that's um great. I'm happy for you. But um I got to get to class before I'm late. Congrats"

Victoria tried giving him a hug and a thank you but Julio walked away crying because his dream of being with the one he loved was now completely crushed. Then he remembered that guilt and sadness he felt when he woke up and realized it was because of what just happened. He felt guilty for never expressing his feelings towards Victoria and he felt sad that he lost her for that big mistake. After that day he avoided Victoria as much as possible and never wanted to be around her again.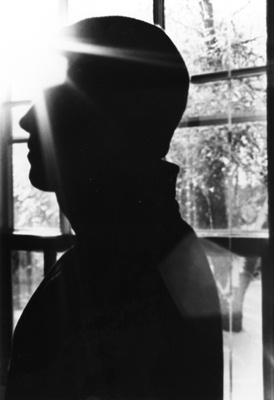 © Megan M., Rives Jct., MI