The horrible story of Heng O (??Ø?????)
March 29, 2012
?Ø (Heng O) was wedded to the almighty high archer ??(Shen Yi).
??was never going to cease to exist because he had a drinkable magic of everlasting life.
?Ø wanted everlasting life, like her husband, so she tried to take the mystical drink from ?? . She grabbed the potion and captured away with it, drinking as quickly as she could. But ?? still pursued ?Ø and catches her before she could drink all of the magic drink. She had not drunk all of the enchanted Elixir, so she could not go all the way up to the clouds with the other gods. But she had gulped enough of it to get to the moon. So there she sits forever in its blue light.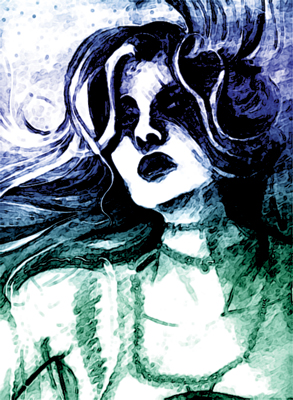 © Sindi J., Westminster, MD