Wave On Wave
March 18, 2012
Remember the first time we met? I do. I was 15, you were 16; not quite adults, but not kids either. I was staying with a friend at her grandparents beach house, you had been surfing all day. You did that when you were upset, I later found out.

It was dark - I don't know what compelled me to leave the beach house and walk towards the water, but I'm glad I did. You were up to your knees in the water. I watched you, you were enchanting. You kept going deeper, now you're up to your waist; your chest, your neck. I couldn't see you anymore. I ran towards the water, towards you. I swam as hard as I could. You're head popped out of the water and you were gasping for breath. I screamed; you scared me! You laughed.

That's how our friendship got started, you told me why you were trying to drown yourself. The doctors said you had cancer, you couldn't face that alone; now you can, because I'm here. I won't leave you alone.

We spent the whole summer together. We were friends in love. You'd tell me how something made you come up out of the water the night we met, I told you about the weird feeling that made me leave the beach house. You said it was fate. Every night after that you'd sing to me. Your favorite song to sing was Wave On Wave by Pat Green. You said that song was for me, you said I was the reason you're still here.

Well, you're gone now. It's been two years, five months, nine days, and fourteen hours since you left me. I know you're in a better place, but I miss you. I want you to know, you came upon me Wave On Wave.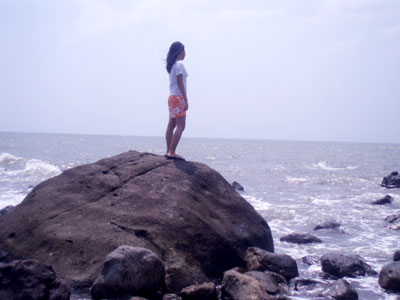 © Grace L., Bacolod City, Philippines