Don't Wanna Miss a Thing
March 25, 2012
They are about to leave; small groups of friends are already eagerly departing for parties where their night will really begin. Their elegant clothes are highlighted softly by the faded lights as they turn their backs on the dance floor and head for the exit.
One hand clutches her heels; the other is woven tightly in his. They walk slowly to the door. Suddenly, he halts as the opening notes of a new song start on the dance floor. His face alights with delighted recognition. "Oh, this is the greatest song ever, we gotta dance! Come on!"
And so, hands still intertwined, they race to the now practically empty dance floor. Only a few couples remain, swaying slowly in the dark. She drops her heels haphazardly upon the floor and reaches up to wrap her hands around his neck one last time. His hands settle with an easy familiarity around her waist, pulling her close. She lays her head on his shoulder and they begin to dance, swaying slowly from side to side.
"I just want to be with you, right here with you, just like this. I just want to hold you close, feel your heart so close to mine, and stay here in this moment for all the rest of time…"
She closes her eyes, savoring this one last perfect prom moment as they quietly sway. The music surrounds them, fills them. They are the only thing that exists, the only thing that matters, just one couple turning slowly on a deserted dance floor.
As the song reaches its dramatic finish, he leans down and softly presses his lips to hers. "Sorry, I just had to do it once," he murmurs. She nods and smiles, filled with happy warmth. Finally, she understands the warm and fuzzy feeling that everyone's been talking about.
Finally, the melancholy notes draw to a close. They linger, holding each other tight, not wanting this dance to come to an end. But she draws her hand back and laces her fingers again through his; they turn and walk towards the door. There will be many more perfect moments, she knows. But this is one that she will never forget.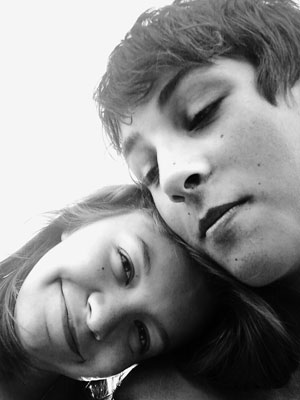 © Mollie D., Stacy, MN