I Remember
March 8, 2012
I remember unnecessary things. I remember moments that shouldn't be significant, but to me, they mean absolutely everything. I love stolen glances and ragged breathing. But most importantly, I love your piercing golden eyes. They're like two pots of liquid topaz that I have witnessed convey every emotion, from unimaginable bliss to illogical anger.


I remember the time you pressed your ear to my chest. We were on the beach, and it was late at night. I remember how the sand was refreshingly cold on my feet and the lake reflected beautiful lights in the distance. I tried to tell you just how horrible I was feeling with the burden on my heart, and how I had never felt so isolated before. I felt worthless. Your mind was unseeingly visiting other places that night, and you embraced me to squeeze away all the negative feelings that plagued me. You placed an ear on my chest, and I remember the sensation being quite nice. I asked you what you were doing, and your answer was beautiful in its simplicity, "I'm listening to your heart beat."


I've loved you for four whole years now. I've loved you when you were at your best and basking in the glory you single handedly created for yourself, and I've loved you at your worst when you pushed everyone away. I've loved you for the way you act so loving and caring around young children. I've loved you for the way you brought my grey disposition and transformed it into glistening sunlight.


But I've hated you at times. I hated you for the time you deserted me when I first told you what had happened. I've hated you when you abandoned me for other girls; other girls who could never love you the way I did.


But I remember the day I was leaving. I remember I sat in front of the altar in the chapel and I studied the note you had left there. The thin paper felt heavy in my moist palms and I engraved the appearance of your handwriting into my yearning mind.


I remember your passion for acting. I remember the joy I felt stir within me when I saw your poetic face flicker to life on the screen as you portrayed your first real character on film. I remember the devastation I felt weigh on my shoulders when you were unfairly turned away from acting school, your dream shattered like a Victorian mirror. You are a sparkling talent, don't you ever forget that.


I want to say I remember loving you, but I simply can't. For how can one remember an act that is still ongoing?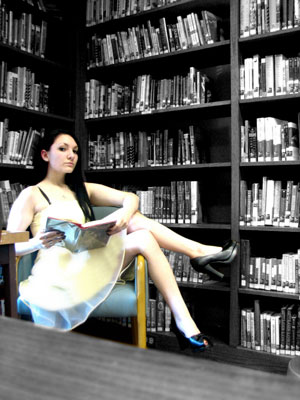 © Jessica F., Bradford, MA