Lost in This Moment
February 28, 2012
His eyes sparkled brighter than the stars. They shone like the sun; illuminated the room. All I could feel was my feet dancing away with his, back and forth on top of the hot sand. The quiet, undisturbed music played softly, and I was hoping that song would never be over. His tender hand was wrapped around mine. I felt safe, free. His warm smile made me smile; his soft laugh made me laugh. The twinkle in his eyes spoke for him, he didn't have to say a word. I knew then and there, with the sun beating on both of our backs, the sand between our toes, that this was it. My heart was his.

When he smiled, my heart skipped a beat. The glimmer of his white teeth made everybody stop and stare; they captivated me immediately. His smile made everybody stop and stare. His dark brown hair blew softly in the wind as I looked up into his eyes. His tan skin radiated golden light around us as he gazed back into my bright blue eyes. He winked at me lovingly and timidly bit his bottom lip; absentmindedly making me want him. The distant music came to a slow end, but neither of us seemed to notice. My hands were wrapped around his smooth neck, briskly touching the small curls at the end of his hair. His hands remained steadily wrapped around my waist. I can still feel my head against his strong shoulder; my long, blond hair dancing with the breeze. I was lost in his eyes when he took me gently by the hand, and we started running towards the calm ocean water that begged us to enter.

The sparkling grains of sand formed around our feet as we splashed into the deep, peaceful waves of the ocean. He picked me up and twirled me around playfully as I splashed him with the chilling water. Our laughter could be heard from miles away. He held me around my waist and he flashed his sweet smile in my direction. He whispered something silly in my ear and I heard my distinctive giggle. His eyes pleaded for my attention, and before I knew it, he lightly pressed his smile against mine. My heart bursted with excitement; and a fearless smile spread across my face. I was his, and he was finally mine.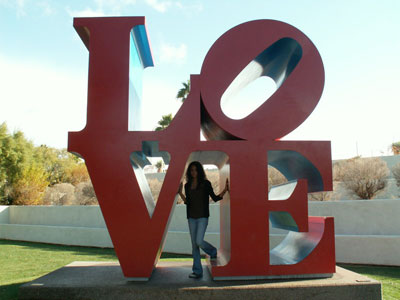 © Shannon E., Glendale, AZ