I Never Knew I Loved You...
February 8, 2012
I was pushed against the cold brick wall of Rover Dale high school. The cool wind blew my blond hair in my face. There was pushing and shoving because it was a Friday and school let out. Right as I stepped down the stairs to the parking lot I was pushed by the captain of the football team, Drake. He always hated me because I wasn't like most girls. I don't wear heels or dresses, I don't wear make-up or the color pink.
I'm a tomboy and I'm proud as I'll ever be. Not even the Drake can change that.
My fingertips were so cold from the wet pavement they were placed on. Drake just smirked and walked away to make out with his stuck up girlfriend. As I looked up I saw a hand. "Drake will never change. Don't worry he's like that to just about everyone else, Lilly," Jackson said. He quickly helped me up and we walked down the busy street on the sidewalk to our houses since they are in the same neighborhood. Jackson is my best friend and yes he is a guy. No, we are not dating. I can't sand how when you just hanging out with a good friend that happens to be a boy and everyone thinks your dating when your not!
We continued our walk down the busy street. Since it wasn't that far we always walk instead of wasting gas. I couldn't help but giggle as horrible singing came out of Jackson's mouth. He's such a goofy guy and he will do whatever it takes to make you smile even if its only for a minute.
We weren't really paying attention to where we were going and realized that we were lost. We were in a small town that neither of us have ever heard of it. There were small shops right next to each other all along the street. It was very city-like and nothing like Rover Dale which is just a small town right in the middle of the country.
"Jackson, umm I think we drifted off from the sidewalk.. This doesn't look like Rover Dale." You say starting to get scared that you were actually lost. Although, you felt safe with Jackson. There were no cars on the street. It was like Jackson and I were the only two people on the street.

As we walked farther trying to figure out were we were, more people came into view. We crossed the street to ask for directions. I followed closely behind Jackson. There was a loud noise coming from up the road. It was a car coming full speed up ahead. It was all happening so fast. Jackson pushed you aside as fast as he could. The old pick up truck slammed straight into Jackson.

Nobody was paying much attention to what was happening. Not even the driver. Turns out you were standing outside a bar filled with drunks. The driver climbed out the car and walked into the bar with a beer in his hand like nothing ever happened.

You quickly ran over to Jackson. "Jackson! Are you ok? Please tell me your ok!!" You yelled trying to wake him up but it was useless he was dead. Blood trickled down his forehead from a deep cut. Hot tears began to form on your eyelashes. They all came out and you couldn't stop it. Your best friend was laying on the cold pavement, lifeless. Not able to breathe nor open his eyes. Everything slipped away right there.
It all hit now. From now on nothing will ever be the same, you thought. It was such a sad thought that Jackson is no longer alive, he's practically gone. I placed my head on his chest. I closed my eyes, trying to stop the tears, but they found there way out from my eyes. "I never knew I loved you.." I whispered as I slowly kissed Jackson on the cheek.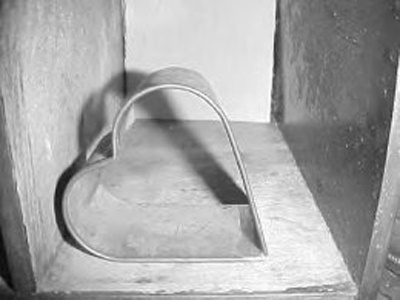 © Liana D., Somers, CT