Our Regret
February 11, 2012
It never seems possible to picture a guy like him. I was quiet, short brown hair and not the brightest star in the sky. He moved to my school on winter in the 9th grade. We had every class together and he never payed attention to me. Does he know I was always watching him?

The next year came along and we had only a few classes together. One day in Biology he passed me a note,

"Hey, would you like to go out?"

I didn't know what to say back so I smiled and nodded my head. What got his attention this year? How come he didn't notice me last year? I wrote in my journal.

The next morning I was getting all pretty for my date with him when I heard the door bell ring. "S*** I'm not ready yet" rushing around I finished and came downstairs to find him having a conversation with my Father. We said bye and left. The car ride was awkward and I had no idea where we were going. We were traveling down a dirty road that was very bumpy and my boobs would bounce every bump hoping he didn't notice. Then we came to an opening, there was a little waterfall with grass surrounding it. My heart skipped a beat.

We were heading over to it and he set a blanket down on the ground and we sat down while he pulled out some drinks.
Me; "How did you find this place?"
Him; "This is where I come to think when I have something on my mind. When my Mom died I found it. The sound of the water falling helps the thoughts flow through my head and then I'm better. I never showed anyone this place before…or told them what I just told you."
Why tell me then..I thought.
Me; "Oh, I'm sorry.."
Him; "Don't be, I'm done having people feel sorry for me about it."
Him; Wanna take a swim?"
Me; "I don't have a suit.."
Him; "Its alright!"

He pulls off his shirt and shorts and jumps into the water. I slowly slide off my clothes showing my bra and underwear and hop in with him. Swimming with him under the stars with the light of only his cars head lights was the best night of my life and the perfect first date.

From that night on he always took me to different, secret places and I loved it. It seemed every place had a special meaning to him and now they all have a special meaning to me. But my favorite will always be the little water fall and the moon lit sky.

We dated the rest of our high school year but once we graduated things changed. We went to different colleges and slowly lost contact. I still write in my journal about him and tell myself that one day I will find him and be with him again. I stare at my phone and try to call him but can never get the nerve to.


One night, I woke up late from a horrible dream I had about him. He died in a car accident on his way home to visit family for Christmas vacation. I was heading home tomorrow for home and couldn't help myself. I called him.
Voicemail.

"Hey, its me..was wondering if you wanted to get together when we are both home for Christmas break. Haven't seen you in awhile, I hope your doing well. Bye."


When I got home the next day my mother said that he had stopped by a few hours earlier. So I walked over to his house that was only a block or so away and when he answered my heart smashed onto the floor. He had a girl with him, but not just any girl. At first I guessed it was a friend…then I discovered more like a girlfriend. When I saw the last piece of evidence I figured out they were married.

"Dear Diary,
Today I finally got the guts to go back and see him. I always wondered what he had come out to do and I always wished that he would always end up coming out to being with me again. I pictured seeing him again as a hug and a I missed you so much! Then we live happily ever after. But instead I got stabbed in the heart. He is married now. Who knew another girl was able to steal his heart…."






-Loura
"Dear journal,

She came back for me today. I didn't even know she remembered me. I moved on because I thought she wanted nothing to do with me. I was wrong. I'm married now to a girl I promise I do love. But I could never love my wife as much as I loved… love her. If I knew she was going to come back for me, I never would have married…My regret."

-John.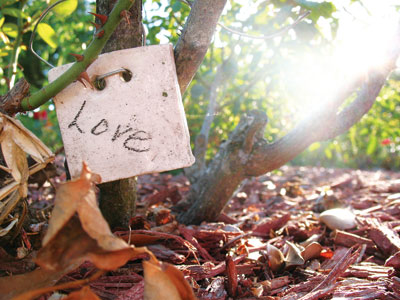 © Danielle L., League City, TX