Can summers last forever?
February 2, 2012
The sky began to change to shades of red, pink, black and orange, as I left work early to spend some time with my friends on the illuminated shoreline. We wanted to enjoy the last days of summer as best we could. I was utterly against riding roller coasters because of my fear and rancor of amusement park rides on the boardwalk. Despite my negotiations with my adamant friends, they headed towards the rides leaving me behind to stare at the setting sun. I decided that being alone could not hinder me from having a blissful time, and with that I strolled to the food court.


I sat on a bench as ice cream trickled down my face while the last rays of summer sun hit me when out of the blue a striking girl walked in my direction. I tried not to stare at her good looks, but she began to draw closer to me. She wore a gorgeous black bikini and a cute bandana. I turned my diffident gaze away knowing it was inexorable that she was heading for me. When she sat beside me I realized the disparity between our heights; she must have been about 4'11", a good foot shorter than me. In an awkward moment of bravery, I spat out a cliché that popped to my mind, "Are you lost? Because heaven's a long way from here." Embarrassed as I was, she giggled. We spent a few minuets on the beach bench until I asked her if she sought a cool drink, and as I predicted we stood and approached the lemonade stand.

Who ever said that beautiful girls are brainless and egotistical is wrong; Julia clearly breaks this ostensible rule. As we drank our calming lemonade, music began to ring throughout the beach; we decided to dance together at the club. I yearned that it would be a dance that we would never forget. As the next opus started to play, I lost my balance and slid on some melted ice cream on the boardwalk. I fell off the boardwalk and continued to fall until I reached the chilling water. All I could think was that Julia would never want to be associated with the kid that fell into the water; she never would want to talk to a loser like me again. I was erroneous. Surprisingly Julia, the most sympathetic, clement girl I've ever met, came running down the August warm waters to help me. It was at that point that I knew I loved her and that all I wanted was to be with her. She helped me up, and when our eyes met the other's eyes, we kissed. I felt as if the kiss lasted forever. It was then that the enormous yellow spotlight from the deck shined at us as the lifeguard hollered to see if I was ok. The attention didn't stop us from moving from our pose – we just kissed in the spotlight in our dripping wet clothing. In fact people above grinned at us, and an "oooh" broke out. When we were out of the spotlight, Julia announced, "I love you."

"I love you too," I responded. Smiles were shaped on our faces as we laid on the beach holding hands staring at the stars above. We lost track of time as it put us to sleep next to another feeling as if that night would last forever. When I awoke, I found myself still on the beach with Julia in my arms. We spent the rest of days of that summer together. Since that summer long ago, Julia and I have been dating. I extol God for giving me a beautiful, intellectual, affectionate girlfriend, and I am glad that God gave me a fear of roller coasters! Even now when we kiss, time stops, and I feel that it can last without end. I guess summer can really last forever!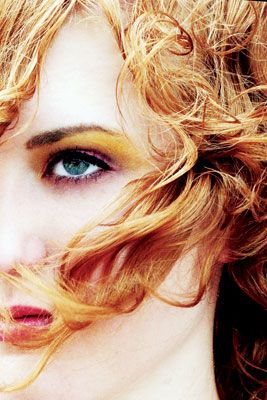 © Rebecca B., Marietta, GA