My Simple Paragraph People Part One
January 23, 2012
Chapter 1:

It feels like I am climbing up a rope, and I just reached my ceiling. Now I have
no choice but to climb down, and start all over again. My life as a teenager is exactly
like this rope. Some people, such as my best friend Mia, help me climb that rope. Others,
including my ex-boyfriend Justin, just tend to make me fall on my face half the time.
As always, I pick myself back up and start over climbing that rope until, I am totally worn out again.
Yeah, so this is my life in Tucson, the city of nothing, as I believe.



I have lived in the same house for 14 boring years. Well not really that boring.
But you know what your teenage years felt like, just drab and boring most of the time. But
then you have those fun, exciting times such as your first kiss or maybe a popularity boost.
I can still envision my first date, one of the most exciting times for me. Jack was his name,
and nervous was my name for the night. We went rollerblading, I thought I would
highly enjoy this. That statement was clarified when I fell on my butt, five times.
Lucky me, Jack was there every time to pick me up. That night, as I lie awake in my bed, I
thought of my life, and how it should turn out. Who dares to interrupt my perfect
perspective on my life with jack? Mason. The tall, older, good-looking man I met while
working at my summer camp. Typically, my summers consist of kids and sweating every body
part off in the sweltering Arizona heat. Although there happened to be a change in the
story of this summer, when Mason walked into my life. Like I said before, Mason was
a tall, good-looking man, for his age of 15 of course. He had this way of making me want
summer to last longer, and convincing me that I was an angelic girl in which he loved.




Chapter 2:

Mason and I had what the French called, "Eté amour", or summer love. Us both were
deeply in love with each other. At least that's what I felt with Mason. After two months, I
guess those feelings inside Mason changed. It was as if the Goddess of love, Venus, had
cursed Mason and I. Mason unconditionally changed the way his heart looked at me. Soon his
heart had no room for me, but plenty of room for the dreaded Kayle. In my eyes Kayle was
a witch. She rode a broomstick in the peak of the night, and casted spells on lovers to make
them anguish their feelings for each other. My heart had felt like it had stopped. I was
heartbroken. Mason just left me there for the hawks to slowly devour my ill-fated, chaotic
heart.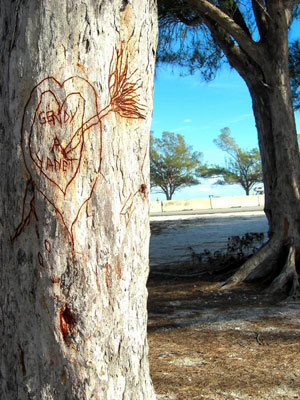 © Richard F., League City, TX