The One
December 5, 2011
The girl was beautiful.

Everything she was… everything she will be… I will love.

We met at a theater camp. When Nate brought it up, I said, "Yes… I need to go meet theater girls." He smiled and punched me in the arm. "Dude… You need to take a BREAK from relationships. Focus on the lines, not the actions." We grinned, hugged, threw our s*** together, and drove to Ohio, for the camp that would change everything…

It was the second week of July, and the quiet college campus outside of Cleveland just radiated heat. Nate and I came from Pittsburgh. The Steel City. Nothing but hills, rain, and snow. The heat made me sick to my stomach, but I wouldn't let that stop me.

Nate and I walked into the dorm with our things. Our moms signed us up, and we hauled everything to the top floor. The building was huge. We could get used to this…

Then, something amazing happened.

As Nate and I hit the first floor, the entire hallway was filled with girls. Girls, girls, girls! Nate and my jaws DROPPED. Some waved, some approached even! We got names after names! I stood and worked my friendly, booming voice. Nate took off for our room in a panic.

Yes. We could get used to this…

Everybody went outside for intros and a game of Ninja, when something, AGAIN, amazing happened.

Inside the dorm, in the parlor, a girl was singing "Seasons of Love" from Rent. Everybody packed into the room, and sung their hearts our in a giant chorus. Nate and I stood out like sore thumbs with our voices, and everybody noticed. And right as I looked over across the piano… there she was. There she was, staring at me. Smiling at me!

Red hair that fell from her head like a lions mane, her green eyes like emeralds popping out of her head. Her picture-perfect smile. She won my friendship and my gaze for a few precious seconds. And in those seconds, she knew I was going to be a part of her life for a long time.

Back at home, I was said to be getting back together with an old ex-girlfriend. I had no want for her even before camp. Her step sister fought with me, her friends hated me, and the girl herself… was a wh***. She was unfaithful. I lost more sleep being with her than when we broke up. And I was going to go back to her when I came home from camp I had decided… but this girl… this one, simple girl… with her green eyes… changed everything.

We talked, we laughed. And in two days… she asked me to do a scene with her. It was a scene from "The Golden Boy". The scene closed with a kiss, and when she saw me finish the script, the girl blushed and said, "It's perfect for us."

I never did ask her out.

Tuesday night, right before bed, when nobody was looking, and after an entire day of our friends shoving us together and us flirting… I kissed her. Her soft lips kept me there for what felt like eternity, though it was barely seconds.

The next morning, I was greeted with a "Hi, honey. How'd you sleep?" and tea. This woman, I knew, I would want to keep for the rest of my life…

And here I am… almost half a year later… and I know that my choice was right.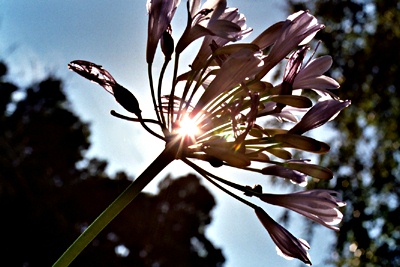 © Brandon W., Redwood City, CA