if only he could open his eyes to what we could be
December 18, 2011
there he sits in the front of the classrooom with his cheerleader girlfriend. Butterflies squrim around in my stomach at the site of him. the words anstasia and dimitri fly around in my brain. thats how it should be me and him. not her and him. it dosen't sound right! april and dimitri? no! awful! natalie nudges me out of my dreamy haze. Anna come on stop day dreaming about your football boyfriend and come on! we are going to be late for 3rd period!! i sigh grab my books and put dimitri to the back of my mind. so much for day dreaming. i walked to my locker without saying a word and grabing my books.
the locker next to mines opens. i look up and i catch my breath. dimitri's locker got oved next to mine. i would've screamed if i could find my voice. just when i was about to say the slightest of hey april comes and takes him away with her flawless lips. if only he could see what i coulda given him would have been better than her. we could of had it all.

to be continued..........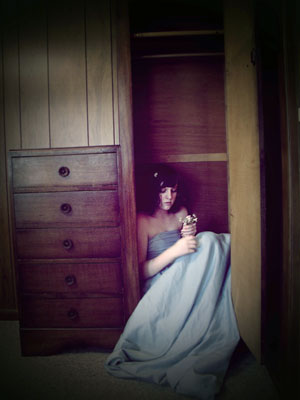 © London W., North Little Rock, AR