Of Ghosts and Kisses, Of Fingers and Secrets
December 6, 2011
A tickle shivers down my skin, traversing my arm as carefully as an explorer in a foreign land. I watch as your crystal eyes follow your fingers, intent on some hidden secret buried beneath my surface. As your natural half-smile melts and fades into a frown, I realize you have finally found this secret, the secret I had so painstakingly hid in plain sight. And yet, your digits continue on their journey, softly tracing the lines I had etched into my skin ages ago. They were my trophies of war – scars earned in a battle I had once waged against myself.


An unspoken question echoes around us, and while I feel no urgent need to explain myself, I know I owe you the truth.


"It was a long time ago." I whisper, hugging my other arm even tighter around you, as if I could shield you from my pain. The old, stitched wounds of my heart give an empathetic twinge of discomfort, as if they themselves remember the past chapters of my life.


"Why?" Your eyes collide with mine, and in that instant I realize I have failed at protecting you. I have opened up too much, and so I have inflicted my own burden upon you.


I close my eyes, not wanting to face the reality that I have subjected you to. "I was a different person, then."


Your fresh tears streak my face as you press a soft kiss to my cheek. "I love you."


My eyes flutter open, but you are already gone, only the faint, fading memory of your kiss lingering in your absence.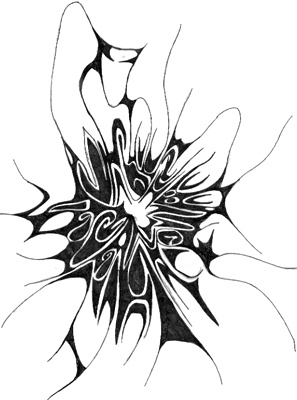 © Ansley F., Tifton, GA