A Safe Place To Hide
December 3, 2011
I walked and walked thinking that I would never make it to James' house. He only lived a couple of blocks away from my house but maybe the fact that it was raining made this transition even worst. My suitcase bumped with every small rock on the side walk. I was afraid of this neighborhood, the small gangs were everywhere and a girl my age with shorts and a sweater was an easy target at this time of the night. I walked fast but slow, trying to act as secure as I could so they wouldn't notice me. I started to pray to God to take care of me as I walked, looking down at the wet concrete side walk I suddenly stopped. Thinking maybe just maybe I should go back to my parents house and apologize for what I did but then I remembered what my dream was, I was already taking my first step towards it and I wouldn't take one step back in reverse. I stood there on the sidewalk I looked back, forth, left and right and then I noticed some guys walking towards me from the right and they were close, they were so close, I could now see their faces. I panicked, grabbed my suitcase and bag and I began to walk faster and faster, sprinting and finally I got so far away from them, that I hadn't noticed I was already on James' small white porch. I took a breath, calmed down. I didn't know what he would say when he saw me like this but I knew I could trust him. I put my knuckles on the door and hit it twice. 1 minute...2 minutes... 3 minutes... 5 minutes... and then the door swung open. He was standing there with his plaid white shirt and boxers on. He looked at me with those hot blue eyes, his hair was drifted back like Edward Cullen's but better. He was my handsome, cute, supporting boyfriend. I was dripping wet and suddenly without saying anything he put his arm around my waist and grabbed me, pulled me close and into the house and kissed me. He let me go slowly, slowly he didn't talk he just looked at me and with that look I knew that he would let me stay with him. He grabbed my bag and pulled it off my arm, he threw it on the sofa. He brought me a sweater, a HUGE sweater that fell on my body like a bear hugs his cubs in the cold. He brought me a hot teacup of hot chocolate, he was the best. He took care of me without me even asking. Finally sat next to me and spoke.

"I love you, you know that right?"
"I do and I love you too."





We sat together on the couch, his arms tight around me. I turned my head to look at him then his eyes caught mine we stared at each other, I pushed my head closer towards him and kissed him gently, very gently on his lips that felt like rose petals. I looked at him once more and I thanked God for giving him to me because having James made me the luckiest girl in the world. I knew James didn't ask me anything because he knew that the fact that I was here was because there was something wrong but he never wants to make me think of bad things or sad things, I know he will ask in the morning though. I laid my head on his shoulder, my eyes in direction of the white wooden door, slowly my eyes began to close, my mind began to drift away into dreams and I fell into a deep sleep of wild dreams.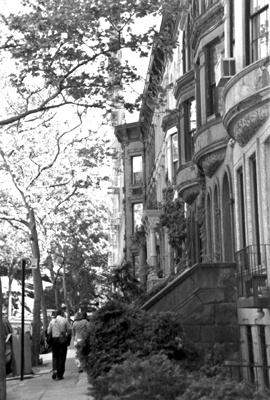 © Sarah M., Phoenix, AZ