A Letter From A Lover
December 10, 2011
I won't lie to you, My darling - it hurt. More than the words you know can describe. You have felt alone, rejected...even turned on and betrayed. Do you remember those feelings? The emptiness in your heart, yet how it felt full to bursting; full of the memories you shared...all the laughter and words spoken turned to tears and pain, each loving word a stab in your heart.

That was my heart that day - I had created every single person who was jeering at me. I knew that woman's unborn child would find true love, what this man's plans were for the day and the people he would meet...the future those two children would have together. I knew them all - completely. I knew their quirks and strange habits, what made them laugh or cry...yet they were pushing me away. Me - the best friend they could ever ask for. Me - the lover who had come from his kingdom, searching for their hearts.

I did not speak - did not turn away or react when the soldier mocked me. I remained silent before my accusers - even though a simple word would have ensured my freedom. I allowed them to torture me, to parade me through the city and nail me to the cross.

I did this because, above the taunts of the soldiers, I heard your laughter. Every time the whip tore apart my back, I could feel you in my arms. In the silence after the accusations, I heard you asking me, "Why?" As I walked to my death, I saw your smile. My own life wouldn't be complete if I couldn't see that smile forever.

The thought of you kept me on this death mission. Yes, I felt your anger, bitterness, all the hatred you stored inside. I carried the weight of your guilt, your shame and fears - I felt your pain, the ache that never seemed to go away. I knew every lie you told, every thing you did wrong. I didn't love you any less, my Sunshine. I don't regret what I've done. The thought of you crying alone was enough to make me come here and save you - never seeing your smile or hearing your voice speak to me...it was enough to keep me here.

Now you're mine, Beloved. There is nothing left to keep us apart. I will see you one day - someday soon I will hold you in my arms and see you smile at me. Soon I will be able to wipe away your tears with my own hand.

And, Darling...if I had to, I would do it all over again. Everything. Nothing will keep me from you.

I love you, my Sunshine, my Bride. Words cannot describe my love for you.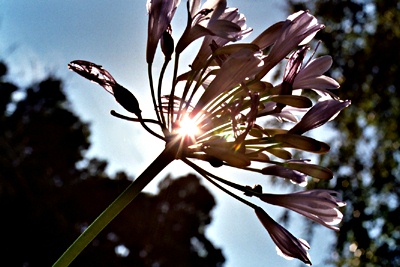 © Brandon W., Redwood City, CA