Facebook Message
November 6, 2011
Hey, I'm going to write a small novel for you.
These past few days have been rough. I didn't know if you were mad at me or what. I have been freaking out thinking you were breaking up with me. Then tonight I put myself on the line...I risked everything I had, laid every ounce of feeling I had on the line for you. I'm so glad I did. You're everything I could ask for. Please never leave me.
This is what I wrote in my journal last night.
"I used to think that love was only a fairy-tale and that the only people who could fall in love were princesses and princes. And who knows maybe I was right, but if so, who's to say that this isn't a fairy-tale and that in some way, some how, I am a princess and in some way you are my prince?
Anything is possible. We both know that any person in their right mind would think that we are clinically insane. But maybe that's something that's so great about this. Actually there are two things great about this. 1. We already know we are crazy and 2. We don't care what people think about us. If I am perfectly honest, I'd rather be completely insane in a world with you than to be sane in a world without you.
I may have in fact gone completely mad. Everything reminds me of you. The green gripping thing on my pen and my green headphones remind me of your green eyes, but oh! They can't even compare! Nothing flashes and moves and sparks like your eyes. Just one look and I feel as if my whole body has been embraced. The clock reminds me of you, for each passing minute brings me another minute closer to when your arms will really be around me. As strange as it is, the clouds also remind of you. But only because they are hiding the moon and I know no matter where I go, the moon will follow me and so will your love. You told me today that you noticed that I'm crazier about you than I normally am and you said that you guess it's true, 'distance makes the heart grow fonder.' No. That is such a lie. I hate the distance and if I could, I'd erase every mile between us, but I can't. Tonight let's just be in love, we'll fight the distance and every other obstacle. Everything will be alright.
I will never stop loving you.
-Always Yours"

Here's the thing, even if you leave me, I won't let you go. I'll always remember you; I'll never stop loving you. If you try to leave, I will search the ends of the earth for you until I find you and force you to say to my face that you don't love me and never will. That's the only thing that will stop me from feeling this way. Go ahead; try to make me stop loving you. I dare you.
It's never going to happen. I might get frustrated and mad sometimes, but that will never change the way that I feel about you. I get mad at a lot of things and people. I get mad at my door when it throws a tantrum and slams on my hand, I get mad at my brother for being stupid, but that doesn't mean that I throw the door out, or never talk to my brother again, or stop loving him. No, I just get frustrated and then get over myself.
So, you may like it, or you may not...but any way that you feel, well you're stuck with me. So just deal with it.
You deserve every single part of my love. For the first time in my life, I feel loved; I feel wanted and like all of my dreams I've ever had are coming true. Yeah, so maybe we fight, maybe life gives us a million freaking lemons, but hey. Let's throw the lemons at life's face and tell it that it can get over itself. Maybe I'm rambling; you can just deal with that too.
I love you so much. More than I love myself. You're so amazing and wonderful and perfect. You might not think that you are, but in my eyes you define perfection.
You are my prince, and I'm your princess and this is our fairy-tale.
Who cares how screwed up it is?
In the end, the guy gets the girl, and we live happily ever after.
So in other words, you get stuck with me, and we have adventure after adventure together.
That's the plan.
I'm gonna go to sleep now. Hope you enjoyed this novel.
-your princess.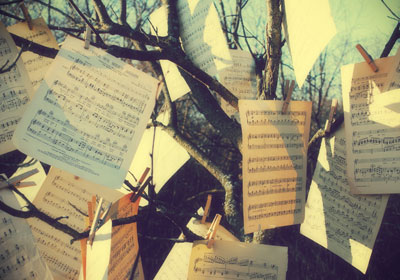 © Olivia E., Alto, MI