I'm Coming
November 25, 2011
Pain. It was all I could feel and all I could think about. It flooded through my veins and filled my soul. Heartbreak wasn't supposed to be something you could die from, but it was possible that I just might. The pain of it all seemed to wrap itself around my heart and squeeze until I couldn't breathe. And finally, when my heart couldn't be squeezed anymore, it would shatter into a million tiny pieces. You can't die from heartbreak, is what I keep telling myself.
I had to tear my eyes away from the television. My breathing was ragged, and I felt if I was to stand a moment longer I would collapse. I sat down with a thud in one of my plush living room chairs. Car accident. Drunk. Fatal. No survivors. Words flashed through my mind, and tears began to form at the corners of my eyes. This can't be happening, I thought to myself. The words kept coming, and I had to place my head between my hands just to process it all. Blood. High school students. Alexander. The last word stuck in my head. Alexander. I pictured his smiling face, bright eyes, and caring personality. The way his shaggy black hair always fell in front of his bright blue eyes; and the way his lips arched in the beginnings of a smile. Alexander. My Alexander.
It didn't feel real. None of it did. I felt like I could still call him, just pick up the phone and his calm, soothing voice would answer. Just like it always did. I tried to think of all the good times we had. The walks in the park, the awkward school dances we thought were lame, even the football games. But it didn't work. I missed him even more. My heart grieved for his, and tore in two every time it called out, knowing there would be no reply. I stood, bracing myself against the sofa. I turned my back on the TV, on Alexander, on everything. The tears that threatened before fell now, turning my cheeks a cherry red. My brain stopped working, and my feet took charge. They carried me out of the living room, through the front door and outside. It was dark and pouring down rain, making the raindrops clash with my salty tears. I ran on the sidewalk, my bare feet slapping against the pavement. It seemed like I had been running for miles. And then, in the distance, I could see a swerving car coming towards me. I stopped running suddenly, my wide eyes set on the speeding thing coming closer and closer. I only had time to process one last thought before everything went blank.
See you soon, Alex.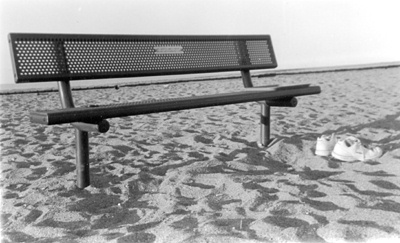 © Jenna H., Marblehead, MA