Bad Romance
November 24, 2011
Sometimes I wish to have wings and fly out of this small town. All of a sudden someone places their hand on my right shoulder. I glance over and realize it is my boy friend Max. His blonde hair was flipped to the right side of his face. His baby blue eyes sparkle with the dim light of the gym. He smiled at me and slowly sat down. He took his hand and wiped my jet black hair out of my face. I could feel the heat of his eyes burning me. He looked around shyly and handed me a crinkled piece of notebook paper. I unwrinkled it and read it. "I'm Breaking Up With You!" I read. I starred at him and tear drizzled down my face. He slowly lost is smile and got up. He pulled down his shirt and left me alone. I felt weak. I broke down in tears. I looked at my watch and headed to track practice. When I got there my friend Allie was doing push-ups. I went and did some with her. When she finished she looked at me. I had mascara dried up on my cheeks. She looked worried.
"What's the matter sweetie?" she asked nicely.
"Max broke up with me," I cried out. She got to her knees and wobbled over and gave me a hug. I was really crying now. After practice we headed towards my house. We went straight to my bed room. My cell started to buzz. I looked and it was Max. I answered it.
"Babe I want to get back together, I made a mistake. I'm so sorry baby, come back please?" he cried. I nodded. I missed him to much. After we got back together he never broke up with me again. I felt alive again. I wish I never made the wish to go far away.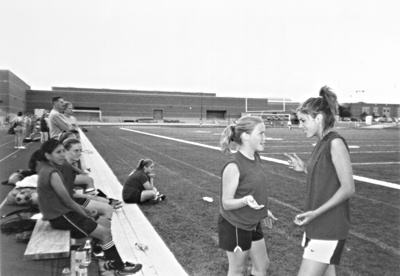 © Katlyn B., Highland Village, TX