Daydreaming
November 19, 2011
Yesterday, I pictured your arms wrapped around me and kissing my neck in front of our friends.
You wouldn't care what they thought. The only thing that would matter would be Love. Our love

12 hours ago, I pictured you dancing with me in the middle of the gym during prom. You would hold me tight and whisper words of Love and tenderness. And when the teachers would try to break us up, you would pull me tighter as though the teachers were trying to steel me away.

8 hours ago, I pictured you hugging me on the front porch step of my house. You would tell me that in the morning, you'll see me again and our lives will be great! You would smile and so would I. Then my mom would come out and stop us before you could give me a kiss good night.

2 hours ago, I pictured you kissing me. You would kiss me tenderly and I would wrap my arms around your neck. You'd smile when we were finished and then kiss me again. And again. And again, until I would finally have to head home.

10 minuets ago, I saw you tell your girlfriend you loved her. Just like how I pictured you'd tell me.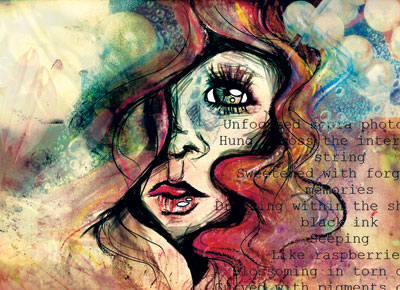 © Victor K., Las Vegas, NV