Change
November 12, 2011
In this small world (with a rather short lifespan)that we live in, it's hard to find someone that likes you for who you are -- not to mention liking yourself. Suesif Goodheart is the epitome of this cold truth. His life has always been rather monotonous: constantly being picked on; called out on his 'interesting' ideas; and his sense of style. He's always been a bit quirky, though-- Possibly because he's always wanted to be more feminine -- especially in the basement.
Sue was born in the late 40's; probably not the best time to consider any sort of sex-change... but, as I said before:
Sue's always been fairly unconventional.
On a bright, Thursday morning, Suesif spat out an epiphany while under his cotton-candy colored comforter. Not feeling the slightest bit of discomfort, he had hopped out of bed and ran to the nearest medical consultant and surgeon. He stepped into the over-sterilized building and took a deep breath.. Sensing the olfactory remnants of all the death and healing that had taken place in the hospital. A rather contradictory smell but Sue thought it was interesting. He sat in the waiting-room, waiting for Doctor Bratt: the best doctor in Jensen County.
Suesif had went up to the front desk asking for Doctor Bratt. The plump, crabby secretary gave him his papers with a limp hand. No injury, just pure indifference. If I was her, I'd probably be acting the same way towards people who were making my salary a reality. Her purple and green plastic-y shirt was full of smiles and giddy nonsense, but when you looked up at her sagging, flaccid face, all you saw was an unenthusiastic woman who had had too many children with just as many men.
"Daisy Mist" read her name-tag. More like "Lackadaisical Cyst." Please excuse my scornful attitude.
As Lackadaisical Cyst sat in her rolly-chair, dawdling with her pen, Doctor Bratt came out. He was glistening -- as were Suesif's eyes. He had gotten up from his chair, leaning towards the doctor without any hesitation. He was in love. Well, aesthetically, anyways. Then again, isn't that all you need these days?
Doctor Bratt signaled for Suesif to come over, with a Botox-grin. Suesif followed accordingly.
Each step Suesif took was getting him his once-a-day dose of love. I'm sure that he thought he could find it in Doctor Bratt's office. Sue had taken a seat on a cheap, polyester chair, watching the sculpted-doctor pace around his room, looking at his charts on the wood-veneer clipboard. There was a twinkle in both of their eyes... Although it might've been the fluorescent lighting, not some mystical love-at-first-sight crap.
The first words The Dream Doctor said to the Woeful Wannabe Woman were, "What brings you here today, Mr. Goodheart?" Sue thought it was a rather redundant question, seeing as how he had written his reasons for being there already on the sheet. He overlooked that, though-- he was in a daze.
Sue explained to him why he was there, and Doctor Bratt nodded with the same plastered-on-smile. He then shook hands with Sue and told him to call him Bradd.
Bradd Bratt.
Doctor Bratt went over a few things, and read some of Sue's quotes with an ambiguous tone...
"So, let me get this straight here, Mr. Goodheart, you would like to change your 'Magic Wand' into a 'Wizard's Sleeve'?"
Sue looked down in embarrassment. It never crossed his mind that the doctor would read it out loud in front of him. Alas, he did, and Suesif's comfortable repose gradually turned into a tense position on the shoddy chair.
The doctor referenced the earlier question again, "So, is it right?" the doctor emphasized.
"Yes, it is. My male genitalia just doesn't fit in with the rest of me; literally." Sue laughed. He was scarlet with embarrassment. Bradd laughed, as well. His pseudo smile relaxed into a natural one. Well, relative to the past hour they'd known each other.
Everything stayed quiet for a while, until Sue spoke up.
"So, Doctor Bratt-- what do you think you can do?"
"Please, Suesif, call me Bradd." He chuckled furiously. Incessantly, actually.
"Please, Bradd, call me Sue." Sue's laughter was a bit more feminine than Bradd's. We're all clueless as of why, too.
Side-note: Suesif was a slap-in-the-face obvious homosexual. You could be Helen Keller and know it.
Anyways, back to Doctor Bratt's office. Bradd had left to go get more papers and told Sue that he'd be back in no more than 10 minutes.
Sue tinkered with his clear-polished fingernails, awaiting Bradd's arrival.
A little more than 7 minutes passed and Doctor Bratt had walked in with some extra-papers, a pen, and a light-hearted step. He handed the papers to Sue, with a slight grin on the left-side of his face, bending slightly towards him. They stayed like this for a while, staring passionately into each other's eyes. With Sue's dropping of the pen he had given him, Bradd had broken out of his daze and shook his head furiously. He took a few steps back to ensure that it wasn't getting too personal with his patient and himself. Bradd had stuttered a bit whilst trying to explain to Sue what the procedure required of both of them, but he had trouble enunciating and, well, talking. Doctor Bratt shook his head, and his hoax of a smile returned.
Sue had gently gotten up, and took a few steps towards Bradd... Leaving only a few inches of space between their bodies.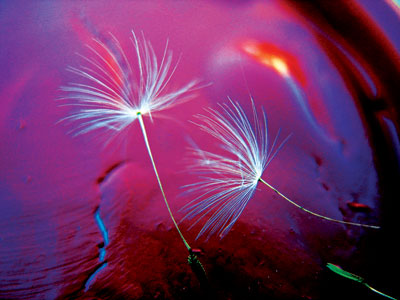 © Jamie R., Boulder, CO