A Perfect Life
November 1, 2011
It was Nathan's and Chrystal's one year anniversary. Nathan has cancer and he will probably die in four months. Chrystal knows that he won't make it and she loves him with all her heart he's her life. Nathan told her to get up and get ready, she got ready and they left. He is driving her up to the mountain where they first met. He bought her a ring a week before and was going to ask her to marry her today. It's the last thing he wants to do before he dies, but he's worried that she might say no. They got up to the mountain; he decides to take her on one of the trails. He picks the yellow trail it's her favorite one because it has the best view. He waits till there about halfway through the trail.
He says, "Chrystal wait, I have to ask you something."
She says, "Yes Nathan?"
He says, "I love you, will you marry me?" He kneeled down and pulled out the ring.
She says, "I love you too but I just don't know."
He gets up and says, "I understand..."
They walk the rest of the way and didn't say a word to each other. They got in the car and went home. A couple weeks passed by and Nathan gets s phone call from the doctor; they say that they found a way to help his cancer to make him live longer but it wouldn't make it go away. He realizes that Chrystal is at work he can't wait to tell her the news. He gets the house all set up and prepared to ask her to marry him again. She gets home and see's little pieces of paper to tell her to go to the dining room. They start eating there dinner, he says that he got a phone call from the doctor and told her what he said.
He gets up kneels beside her and says, "I love you with all of my heart. I can't imagine my life without you in it, so will you spend the rest of your life with me?" She says yes and they get married.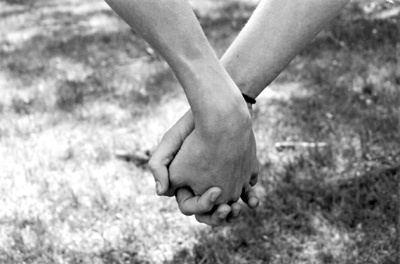 © Alexa T., Pompton Plains, NJ