Remembrance
October 26, 2011
Do you remember when you showed me that cracked paintbrush you found during history class, and you got in trouble for talking? And all the kids teased us and we both blushed bright red and turned away at the same time. You didn't talk to me at all the rest of the day but I didn't think that was weird because I was, in fact, avoiding you too.
Do you remember when we walked by the lake on the edge of the campus together? We were close but still far apart, separated by our group of friends. We were flying that airplane we made out of balsa wood and plastic wrap, but somehow it landed up sinking in the middle of the lake. I have a picture from that day, of the two of us in the cafeteria. I'm crouching down to pick my bag off of the floor, and you're standing next to me, looking out and over the photographer's head. It's buried at the bottom of the third drawer of my desk. I doubt it will ever come up again.
Do you remember when we danced in the rain? We were holding hands under that old oak tree out by the river when the first fat drops started to fall. In seconds it turned from a drizzle into a torrential downpour. I started to run toward your old blue Volkswagen but you held me tight and let out a laugh of pure joy. An hour later we finally found our back to your car. We were both soaked, from our Converse clad feet to the water dripping off of our hair. You drove me home in the rain, too. Every time a drop of water hit the windshield, it made a big, loud splat and stayed there, on the glass, dripping, until the wipers wiped it mercilessly off. My parents were still at work when I got home, and all they saw when they got back was their studious, obedient daughter, preparing a warm dinner for them.
Do you remember during the last week of school you told us you were leaving? And you walked out of my life without a second glance. But we can't forget, that exactly a year later, June 10, you came back to haunt me, on what was supposed to be a very happy day.
Do you remember the night of June 10, when all of us were out on the playground, and I was with my friends and you were catching up with yours that whenever I looked over at you, your eyes would meet mine for a split second, and then look away? Then the blush would creep up your face, and you would avoid me like that day after history, except I was silently begging you not to.

Do you remember after we came in from the playground, after we cleaned up, you, me, and a few friends played a pick-up game of basketball? You, with your grass-stained kahki pants and rumpled polo shirt, and me, in my messy skirt and shirt. Did you notice that I was wearing the same Converse shoes that got soaked that day in the rain? I know you were wearing your pair of Converse. The same pair of Converse that walked out of my life the day after the basketball game. The pair of Converse that I have not, and most probably will not, ever see again.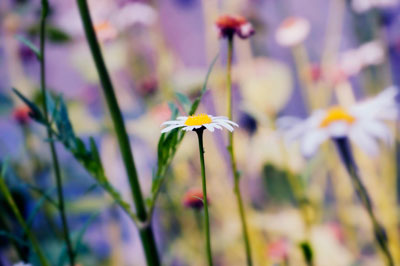 © Madalyn W., Holliston, MA