The Unseen
September 16, 2011
The smoke from the hot cement mixed between the cold rain, and the night sky was the only source of light. I had walked this path many times and I had never gotten sick of it. The eerie way that the tree limps hung over the sunken building, with only one wall that was stable. The moss had started to spread and creep along the old marble slabs that had been considered the walls. It was the perfect night to go out and just lay down on the rough cobblestone floor with the sky's light as her entertainment.

I remembered when I had first brought Bret to see it; he didn't understand what was so special to me about it.

"I mean, it's cool."

"Wow. Way to be so subtle about that lie."

"It wasn't a lie, it really is cool. I just don't, I don't get it like you I guess. It's got character."

It didn't matter what he said, I knew that he was lying. He couldn't cover up his fake smile. I had known him far too long to know what he did when he was lying. It was a bad idea to show him in the first place.

It all started with me and my curiosity, I brought this upon myself. I would take him to the lake, if he showed me his art studio. It was a day kind of like today, messy but not too messy to keep you inside for the day. It was when we had just started dating and he had practically just moved into the Conil's house across the street from us. He hadn't showed me, or anyone else for that matter, anything he had worked on before in his studio and it was picking me apart piece by piece. I wanted to know what he did when he was away from me. As I planned our day together, I kept thinking about taking him to the Grove. Who cared about the lake then, my new bargain was he would got to the Grove with me and he would still show me his art studio. I just didn't know how or what he would think about it but I knew I wanted him to see it.

We had driven down the long one-way road with the dirt being kicked up as we went along, with the radio turned up as loud as we could stand it. No one else was around to hear it, or tell us what to do. We were just two love birds having fun. Enjoying life. As we got closer and closer to the iron cased gates, my heart began to pick up speed. This was actually happening, I was showing Bret my secret sanctuary. It was my escape and it was going to crush me if he didn't appreciate it like I did. As we pull into the parking spot, a dead grass patch, I get out of the car before he does, still thinking of how I am going to tell him how much I love this place. Maybe I won't tell him. Maybe I'll just saying, this is a nice place right? But if he was going to see my get away, and I was going to see his, there had to be some honesty in there. I had to tell him. I had already decided I was going to do it.
"It's really quiet without having the music on isn't it? Almost too quiet." He says smiling as he stampedes towards me. He wraps his arms around my waist and hoists me up into the air where I let out a scream of joy. The scream echoes into the emptiness of the day fading into the night. He spins me around and I giggle uncontrollably.
As he sets me down onto the dirt road now beginning to turn to cement we begin to make out way to a space that has now been declared ours.
The Grove.
Bret takes my hand in his and I feel the warmth from his hand radiate from my hand sending chills all throughout my body. We had been dating for a year and I still hadn't gotten used to that. I loved it though.
"I love this place." I say to myself.
"I love this place too." Bret says looking down at me with one of his million dollar smiles.
"Why do you like it so much? You know why I like it so much, but I've never heard why you do." I say swinging our hands back and forth.
"Well, if you really must know, I love this place because of you. You took me to a different world when you brought me here and I never want to go back to the world I had before. I love you Roni. I love this place. I love us." Bret says almost breathlessly towards the end, tears forming in his eyes. He then leans down to plant a gentle kiss against my lips.
"I love you too Bret. I love you." I say as we separate from another kiss, cupping my hands around his defiant jaw bone, "What's wrong? Why are you crying?" I catch one of his tears with my hand and wipe it away with my finger.
"Because, I'm about to do something that could change your life forever. Our life forever." He backing away, wiping his own tears.
"What are you-"
I see him take another step back before he gets down on one knee, and pull out a small black box. My heart stops. I have played this moment over and over in my mind and I never imagined it here. With Bret. But I'm happy it is with him and it is here in our Grove.
"Roni Alsie Jansen. I have loved you forever. I love you now," He begins but his tears begin to choke him, making him stop and take a deep breath, "I want to spend the rest of my life with you. I want you to be in my arms when you cry, I want to be your husband for now and for eternity. So. Miss Roni Alsie Jansen. Will you marry me and be mine forever?" He says holding the box which incases an exquisite Victorian wedding ring inside in one hand and wiping away his fallen tears of joy as he waits for my response.
My eyes were filled with tears as well, I could not believe that I was about to say yes. Yes to marrying the love of my life. Yes to marrying the man of my dreams, someone I could have never imagined finding. Yes to the man I loved, in the place I loved. "Yes Bret." I say smiling through my own tears of joy. "Yes Bret! Yes I will marry you!" I say laughing, "We are getting married! This is actually happening! I love you I love you I love you!" I run into his arms and we fall to the ground and hold on to each other.
*--*--*--*--*--*
Air rushes into my lungs, as if I have been under water, struggling to breathe. I raise my hand to my wet eyes to wipe away the tears that have formed throughout my nights rest.
That's just it. My night's rest. My nightmare.
I feel the burning behind my eyes begin again and feel the tears fall down my now numb emotionless face.
Bret hadn't just proposed to me. That had been three months ago. And now, Bret, was dead.
He had been dead for three weeks. A surprise diagnosis of Leukemia caused him to be put in the hospital to get immediate treatment, but it didn't work. Within twenty four hours of being on treatment, his immune system was not able to hold up. He taken from me at mere age of 23 at 4:15 in the morning.
I had just lost the love of my life.


My Bret. My Grove.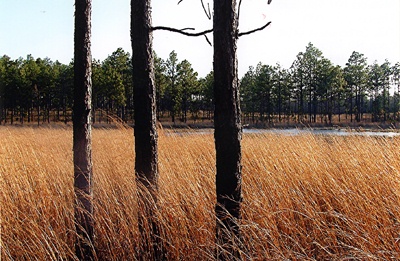 © Mikaela M., Cary, NC