Nothing is More Painful Part 3
September 25, 2011
The next morning my parents left to go home and pick up some things. The doctor was planning on sending me home within the next few days. I sat in a chair in the corner of the room. The hospital finally took out the IV and let me wear my own clothes versus a hospital gown. I was happy to have on a pair of jeans and a sweater. I was reading a book when I heard a soft knock at the door.
"Come in," I said lifting my head. In walked the man that everyone told me was my husband. I put my book down and stood up, taking him in. He was much taller then I and very handsome. "Hello Selene." His voice was as rich as chocolate. I looked into his eyes. I slowly walked towards him and wrapped my arms around him. He quickly squeezed me back. I could tell how much it hurt him that I had no recollection of who he was.
"I am so sorry I don't remember you." I said as we let each other go. I had felt very safe in his arms. He laughed softly. "Leave it to you Selene to apologize for something that you had no control over." I giggled. We sat across from each other. "Tell me everything." I smiled.
He started from the beginning. We met my sophomore year of college and it took him 2 weeks to get up the courage to ask me out on a date. "I took you to this little pizza shop in a town near the college. We talked about what we wanted for our future and I knew that you had to be a part of mine." A tear filled his eye but he never let it spill over.
"Two and half years later I took you back to that pizza place and proposed. I had made a trip out to see your father to ask for permission and told you it was to visit my sick aunt. When I told you about it, you cried." He stopped. I was the one with the tear now. He was everything I could have ever dreamed of. "How did you propose?" I asked him after a moment.
"We ordered pizza and then I told you I had a surprise for you. I then proceeded to get up and start to sing "Isn't She Lovely". I had my friends placed at surrounding tables who began to play instruments hidden under their chairs."
"That is the most romantic thing I have ever heard of!" I squealed. "You did all that for me?" I inquired. "I love you. You do crazy things for those you love." He replied matter-of-factly. We sat quiet for a moment and then we talked about our wedding. He brought me pictures and told me everything. I couldn't believe that this amazing man was my husband. In the pictures we looked so blissfully happy that I couldn't bear to look at him now. His face had aged and he looked so upset and disappointed but he never let his voice give away his true feelings about the whole situation.
Somehow I knew what he was trying to hide behind his sad eyes. Somewhere deep inside me, I knew this man better than anyone, but I couldn't access the memory. He told me about our friends; our home. We talked for so long that I lost track of time until I heard a knock at the door as a nurse walked in. "I'm sorry but visiting hours ended 15 minutes ago." She looked at us longingly. I think she knew that this was important and that we were slowly discovering each other all over again.
"I guess I better get going." Ethan stood up with his picture albums and headed for the door. The nurse left us alone. "Ethan," I said softly. He quickly turned to me. "Thank you. This whole time we talked all about us and I never really go to ask about you and your life." I said.
"You're my life now Selene. You were my life since that first date." He smiled. I leaned up and kissed his cheek. With every bone in my body I wanted so badly to remember him. I wanted to remember the way we felt about each other.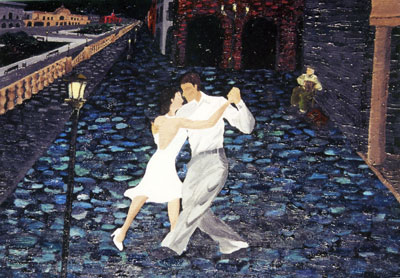 © Elizabeth M., Kannapolis, NC