What I Think About You
September 10, 2011
Boys are never nice to girls. Girls are nice to boys, though.
At least so Ive heard.

Lets make some things clear before I get too into details on my idea of boys.
For starters, never in my life have I had a single boyfriend. I have had friends who had boyfriends, but not one myself. Usually I get what some call "Second Hand Boyfriend." This is when your nearest and dearest friends get boyfriends and their all lovey dovey stuff they do with each other is rubbed off on you, leaving you with a very empty feeling. I have had made up boyfriends, but it just makes my predicament even sadder.
Secondly, I believe that most guys have a "Perfect Picture" for a girlfriend. This picture being size five and under. They want girls with a pretty face, cute clothes, a good sense of humor and a tiny waist. I have asked one of my guy friends what kind of girl he would go for, he said and I quote "The smaller, the better!" My mouth dropped two story's to the floor when he said this. As my memory serves, I may have slapped him silly.
And lastly, guys are pervs. Always cracking jokes around the lunch table about girls, girl parts or something gross and disturbing. Classes that I have with boys like this most always end with rude comments, vulgar and/or obscene gestures and about ten shocked or disoriented faces.

But we want them anyway. Girls want to be held in their arms, kissed on the cheek or forehead and want to be their number one priority.
Getting cute texts from boys over the weekend or being called in the middle of the night just because he missed you. Every single girl I know eats this stuff up like strawberry lip gloss.
Just like boys, girls have a ideal type too. Muscles. Broad shoulders. A spot on the football team. Throw in a shiny white smile here, a wink there and viola! You have the dream of every teen girl. I'm not immune, never have been. Have I been tricked into writing a report by myself and giving some hottie all the credit? Heck yeah. A few times accidentally. But not all girls fall for the cr** our high schools give us.

Why we do this? It be like asking "How Many Licks Does It Take To Get To The Center Of A Tootsie Pop?" Yet again, the world will never know.
But boys like girls and girls like boys.
He likes me and I like him. It just the way it is.
If you fit the picture or if you don't, there is always someone out there for you.
So what I mean is, if your like me, don't worry. Some one will find you. Or you will find them. You know what I mean!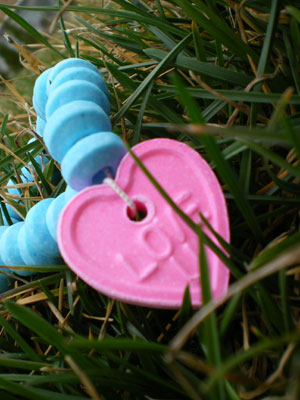 © Jennae P., Kennewick, WA