Don't Look Back
September 5, 2011
First comes the shock.
A clammy cold settles on my sweat-lathered skin. Tears that burn in my red-rimmed eyes fog my vision. I am in a dense forest of gray, its swirling depths impenetrable by the dim light of my soul.
Panic.
Every muscle trembles, every bone is stiff and weak. For a moment suspended in this abyss of time, my blood stops its relentless pounding. It's not my heart that aches, but rather my lungs. The air within them. The message that has just been forced down my throat.
Anger.
My vision is tinged with blood; my fingers clench the hard weapon beneath my fingers. It is smooth and cold, just like my new soul. Some may call such an item beautiful, aesthetic, powerful. It is none of these. Lack of faults is nothing but cruel.
Doubt.
Seconds away, and it will end. Darkness will fall with a whisper. A stone can be shattered when thrown, and here I stand, on the precipice of salt and sanity, ready to hurl my tattered body from the seacliffs with no knowing whether the ocean has yet been swallowed. I can hear the call of the gulls, but vultures sound so similar as they circle their prey, and I have no ears for anything except the voice... it speaks.
Anguish.
My chest will surely burst as it swells with memories. Memories of a voice that can stand with me now, at the edge of the world, and still not plead. But memories are all that remain; the shoulder that I once leaned on has adorned spikes, the smile I lived on sharpened to fangs, and the eyes that I could die for now charred black from the fire that destroyed us.
Empty.

Insanity.

A scream rips from my parched lips, the silence exploding into fragments of distorted images of the past, present, the future that will never come. Only what is and once was matters as a powerful motion erases all hesitation. Steel and flesh; the serpent bites, and the prey is naught but its meal. To kill is to live.
The dirt barely shifts as his body arcs to the forest floor.
I allow the tears to finally run free. The sun washes over my face, my bare arms, my dirtied legs from the weeks of tracking. I see the gleam of light upon my blade, glittering red. My finger engraves his last three words his blood. "I love you." I covet the hope that he realized, in the end, who I was. Who he was. And why, even when love conquers all, I had thrown aside our dreams for what really mattered. For not us, but mankind, the world, the future. You.
I do not look back.
What follows is a shadow.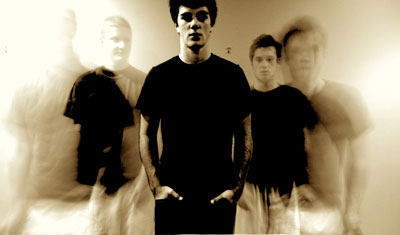 © Brian M., Fishers, IN