Perfect Monster
August 15, 2011
I thought you were perfect. When you smiled your whole face lit up, and you had eyes that were so full of life I felt inspired. When you sang, you would say you were bad, and we would laugh about it, but I thought you had the most beautiful voice in the universe. When we kissed you were my world through and through.

The first time you hit me, you were drunk beyond words. Your laughing blue eyes were utterly bloodshot. I asked where you had been, and your hand flew at me. The force knocked me over. I wondered if you were perfect. The next day you bought flowers and caramels, you knew I loved caramels. I smiled away last nights hurt, what was wrong with me, you were perfect.

Next time it happened, you gave me only the flowers, and the next time nothing at all. Till even the apologies faded away. It became our routine, I worked, you drank, I was silent, you hit.

I stopped seeing my friends, they asked too much. I didn't talk to my mom, she had caught on and begged me to leave. She didn't understand. You were perfect.

So you hit, kicked me, and yelled. I sobbed and pretended. Pretended I came home to my laughing love.

My rescue came in the form of a kiss. When you were sober and your eyes only laughed. You pecked my cheek and I felt only fear. I knew you for the first time, for what you were. I had been blind while you hit me, blind while you screamed, but the light shone clearly when your eyes were bright. You were my perfect monster.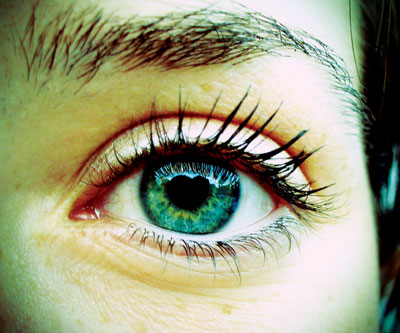 © Michelle K., Vancouver, WA