October Faith
August 12, 2011
Alexander leaned on the window sill across from me, as still and as silent as a statue.
Alexander...please... I whispered as tears rolled down my face.
Forgive me, I begged in ragged sobs.
Rememberance, this is heartbreaking. Even for a vampire as old as me. I've seen this happen to other couples but never..." he trailed off as his pale hand hit the wall of our Victorian house and a board crashed into the wall. My blue eyes flinched as more tears poured out.
Alexander, I'm so sorry. I'm so sorry..." I kept saying, trailing off into my own panicked thoughts about what we would tell the child. I was already three months pregnant with it. There was no going back. I could feel the warm hump forming in my stomach as it grew rapidly, day by day. It had a strong heartbeat. Sometimes I swore I felt it flutter like the beating of a moths' wings against the inner flesh of my tummy.
How long did you know? Alexander asked, his voice tight with rage. There was a pause of eerie silence.
Two months... I trailed off.
You knew for two months that was Demetrius' baby?!?!?! He asked, turning on me. His fangs were long and protruding, his green eyes wild with anger.
I didn't know how to tell you... I sobbed.
Didn't know how to tell me what?! That my joy was for nothing?! That that was my brothers baby?! We vampires have never let a human carry our babies! When that thing rips through you and devours your flesh, they will hang me Rememberance. They will hang me and set my flesh to fire in the morning sunlight! he whispered in raw panic. I grabbed his arm tightly.
Love me, Alexander. Please. I made a mistake. She- she's going to be born in October. Let's keep her. Everything will be alright, my darling. There is no need to even tell Demetrius. Let's have faith that the baby will make it through. Please, Alexander, I begged. Then an idea occurred to me. I smiled broadly.
Alexander, that's it! That's what we'll name her! I said, jumping up and down once with excitement before I thought of the safety of the child.
What? What will we name her?
October Faith! We'll name her October Faith! I said with a smile. A small smile played on his lips.
Our little October Faith. he said with a grin. I knew he'd make an excellent father. He took both of my hands in his and looked into both of my eyes intently.
We must never tell Demetrius. he said sternly.
Never, I agreed.


No one knew that Demetrius listened to every word right outside the doors. . .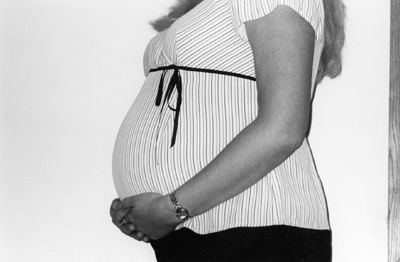 © Cathryn C. Pequannock, NJ