His Purpose
August 7, 2011
He watches from afar as she summons up all her courage to mouth those words, the words that will change her from Miss Bellamy, to Mrs. O'Donnell, changing the way she is looked at. She is no longer looked at by her mother as if she is disappointing, as if she should figure out her path quickly and take it, no, she is looked at like the girl who made the right choice, who has now made her family proud, who has a purpose.

But he knows, oh, he knows everything about this beautiful bride. Like the way her green eyes twinkle when he whispers words of love, the way she throws back her head just so, to laugh at his jokes, the way her chestnut hair spills over the pillows when she's sleeping. Or when she's sad there's a certain way she holds herself, and he just knows she isn't well, when she cries and only he sees the girl still trapped inside her. Nobody sees the tiny things about her that made him fall in love with her. But what they did see was that he was, indeed, in love with her, and
Read more ?they couldn't have that, oh no, not after she was already engaged.

"I can't", she exclaimed,"My parents would never agree to it, and it won't work. It was just a fling". His proposal of marriage and a chance to travel around the world, together, to see what everything is like out there, to experience it, together, didn't change her mind.

"Marilyn, I love you, you know that. You love me to, don't you deny it. I see it in your eyes, I feel it, Marilyn, this wasn't just some fling. We belong together, we can make it work".

"So why did you wait so long to tell me then?! All those nights with you, everything we've been through, and you decide to tell me on my wedding day?" she hissed, crying. "Sam, it's done, we're over. Please, don't email me, don't call me" And then she left.

And he loved her, loved her so much he knew that those words would be the only thing he knew were just for him, just to show him he had a purpose. His purpose was to now watch over her, to make sure she meets the perfect man, to make sure her children grow up with whatever they want, to make sure she has enough money, to make sure she doesn't cry herself to sleep every night like she used to. His purpose in life is to make sure he is there for her, he'll be quietly waiting on the sidelines for that day when she might just need him.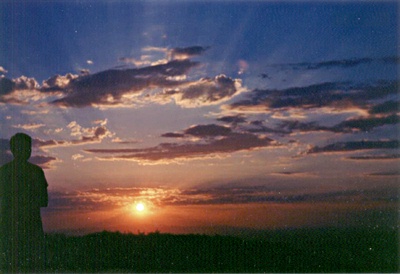 © Jovee B., Dededo, Guam