Valediction
August 7, 2011
He stands tall with pride in his elaborately decorated protective covering. His helmet resides beneath his left arm. While his polished armor glistens in the candle light. The manifestation upon the bamboo floor reveals a man in his early twenties. Across his right arm is a white patch which identifies him as a soldier of the rebellion. He seems to be intently studying his own reflection until movement across from him catches his gaze.

She comes into the entrance way with sorrow, though she struggles to conceal it. Her night gown subtly dances as she gracefully draws near. He pulls his young love soothingly by the hand. They embrace as tears flood her face. He presses ever so gently her cheek into his, inhaling the jasmine aroma. He whispers his adoration as she rests her head upon his shoulder. His promises relay his passion, whilst her sobs tell of the coming despair. The elegant waves of brown sun kissed ember hair have fallen into her face. His warm callused hands wipe away the tears and then encompass her cheek. For a moment he finds himself reliving the memories imbedded within her frosty blue eyes.

He kisses her forehead and mumbles goodbye. His long body exits reluctantly through the front door. Standing alone in the entrance way she holds out her hand, as if trying to experience again this last encounter. His unyielding emerald eyes beg for forgiveness as he takes on long final look.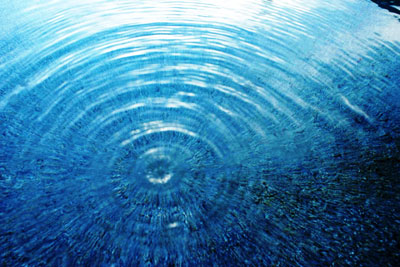 © Sadra L., Buckeye, AZ