Piano keys
July 24, 2011
Sliding my fingers across the keys, I readied myself to preform. Months of practice brought me here, on stage with my best friend and we were ready. People would know us now, we wouldn't be ignored, we'd be famous in high school and it all changes right now.

We started out slow, Sally's song we played first. Her voice going into the mic and my fingers producing the most beautiful piano sound I could have ever dreamed of making. After this song finished, applause, whistling and shouts were heard. They were amazed, seeing two unnoticeable teenage girls walking on stage seemed almost like a joke. Apparently we've already proved them wrong.

This year is going to be a good one.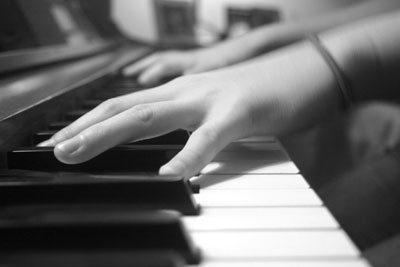 © Elizabeth S., Newton, MA