Complications
August 4, 2011
You shouldn't make me feel this way, but there's no denying the irresistible urge in my stomach to scream or throw up. Why should I even care that you don't care? Your face isn't worth the time yet I take the moment to look, and wish that you would glance back, even if it's just for a second. I don't even like you but the veins running up your hands and the way you clear your throat makes me want to.

You said you love me but you're not in love with me. I didn't know there was a difference, but then again, I've never loved anyone. They tell me I'm cold hearted and I suppose they're right, because glass is ice cold to the touch. Sometimes I'm surprised to find that familiar thump against my throat, reminding me I still carry the burden on my chest of loving someone. The burden wouldn't be so heavy if I could share it with you. But I don't know how. "We could try," I would plead with you, but you'd just ignore me, like every other day I remember.

I don't understand why it suddenly matters so much to me, I've never cared about the others. Maybe it's because you said you didn't want to let me go and I knew you never had me in the first place. No, but I've always liked you best, even in the beginning when you were too shy to say hello. You chose me first afterall. Though for what, I'm not entirely too sure.

Why couldn't we just have had it easy? It doesn't seem like brain surgery but I just can't figure you out. Like how you can fall for me but never get hurt or how you can make me laugh but you never smile back. It all doesn't make sense, but nothing does when I'm around you.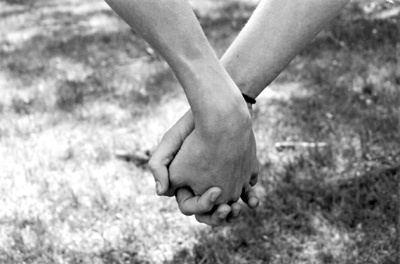 © Alexa T., Pompton Plains, NJ