We're Best Friends...That's All
July 28, 2011
'We are best friends…nothing more.' I can't even begin to count the number of times I told people that. Or the number of times I wished it wasn't true. But she doesn't see me like that. I'm her best friend. But I can't imagine life without her. And every day I wake up promising myself that I will tell her how I feel. I will tell her that after all of these years I see her as more than just my best friend. I love her. But everyday I talk myself out of it. I don't want to weird her out or seem creepy. And if she doesn't feel the same way as I do, then, what will happen to our friendship? So why should today be any different? I mean there is always tomorrow. Okay, I promise, I will tell her first thing tomorrow. I need just one more day. I shut my locker and walk to the end of the hall where she waits for me to meet her. We have 5 out of 7 classes together. It's nice. "Hey!" She squeals as she sees me. She gives me a quick hug that makes me go weak in the knees. "Oh my gosh! I have got to tell you something!" And foolishly I hope that she will tell me that she loves me. But she doesn't, of course. "I talked my dad into a new car so I'm getting to old one! It's only 6 months old! I am so excited! A car of my very own!!!" She jumps up and down and waves her arms excitedly as she talks. And her freshly curled chestnut brown hair bounces with every move she makes. Her deep hazel eyes shine with laughter as she explains how she managed to talk her dad into it. She's so pretty. She really does draw every eye from every room she walks into. And she never seems to notice all the attention she gets. I consider again telling her that I love her. Okay here goes. "Hey um Amoura?" I begin. "Yeah? What's up?" She asks in her beautiful soprano voice. And here it goes…"I…um…I…can you help me with the chem homework from this week? I'm kind of confused." I lie. The assignment was basic, and I already had it done. But hey…there's always tomorrow.

~~~


I stand her waiting at the end of the hall for him. Just like every other day. I am explaining our relationship to my friend Kacey for the millionth time. "Kacey! He's just a really good friend. Gosh, can't a girl have a guy as a bestfriend?" I roll my eyes knowing her response already. "Not super cute ones! Come on Amoura admit it! You two both have secret feelings for each other. I just know it." He was really cute. He had shiny honey colored hair was just long enough to be cute, not all shaggy like a mop. And his chocolate brown eyes seemed to drink a person in. And truthfully I had more than just a little bit of feelings for him. But that's silly. He doesn't love me. I just love him and that's it. One way street. So if I told him it would ruin everything. All of those years of best friendship would be tainted. And the ones in the future would be weird. So came my standard response when I was questioned. "No, we really are just friends. I mean really, we've known each other since 2nd grade. He's like my brother." Kacey rolled her eyes and dropped the subject. "okay, well I can't be late…have fun waiting on your 'brother'" she said mockingly. I told her goodbye just in time for Lije to walk up. "Hey!" I said happy to see him and I gave him a quick hug that I wanted to draw out for a long time. But we are just friends so I can't. And as we walk to class I tell him about my new car and he seems happy for me, but definitely distracted…I hope I'm not annoying him. I think about telling him now that I love him but he speaks first. "hey um Amoura?" He asks sounding unsure. I wonder if he will tell me he loves me. But of course he doesn't. He just wants homework help. I should have known. Oh well. I will tell him how I feel tomorrow. I promise I will! There is always tomorrow.
~~~

They where in the car, Amoura and Lije. She was going to help him with the chem assignment. Until that drunk driver turned the corner too fast, and entered the wrong lane. She screamed and he slammed on the brakes but it was too late. The large truck hit them head on. And for them, there wasn't always a tomorrow, but there always was and always will be a secret love.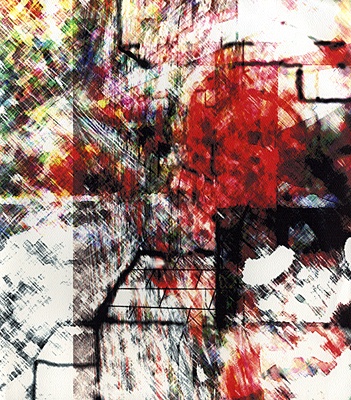 © Preston M., Galesburg, IL