START TO FINISH
July 21, 2011
The wind is blowing thru my hair and the sun shines in my eyes as I ride my new horse Rosie.Rosie is a Mustang and was born to her owner Bill.
Bill had gotten real sick in the middle of May which led him to be hospitalized and he couldn't take care of Rosie or the other horses.That's how I met Rosie.I would go over to Bill's every day after school and clean the stables out and feed the horses for Mr. Bill.
Mr. Bill had found out he had only a few weeks to live while he was in the hospital.Mr. Bill was a BIG Christian. He went to church every time the doors were open.He had been saved and Baptized before he ever went to college.He was a good man but never had a family of his own.Later,in July Mr. Bill passed away from Cancer.
In Mr.Bill's will he gave everything to me including Rosie.So one day after the funeral there was a gathering at his house.That's where I met Todd and Matthew.
Todd and Matthew were Mr. Bill's nephews from Georgia.Todd was a horse trainer and Matthew was in college studying to be a Vet.So later that day I was going to check on Rosie and I bumped into Matthew at the barn.He helped me clean out the stalls and feed Rosie.After we finished with the horses we went down to the dock and stuck our feet in the water.We talked for hours.
At the time I met Matthew I was single but something told me that was about to change.So that night he called me and we talked for about 3 hours then he said he had to go somewhere.As I was getting ready for bed I heard a "tap" "tap" on my window.I looked to see who it was and saw Matthew.He said he needed to ask me something but he wanted to do it the right way.So then I said "go ahead and ask."
There was a long pause and he asked,"Will you go out with me?" I said "yes"
That's when I got a call from Todd and he said Rosie was sick and I needed to come over immediately.When I got there the vet was already there and she was checking Rosie out.The vet looked up with a smile on her face and said "Rosie's Pregnant."I was so shocked I couldn't believe it.
Over the next few months as I waited patiently for Rosie to foal,Matthew and I became even closer even though he was away at college and only came out on holidays.We talked on the phone for hours.
Finally the day came when Rosie gave birth to a beautiful male colt we named Bill.Todd and Matthew loved the name.
A few months later I was in town with Matthew and we saw a poster for a rodeo that was coming to town.I had always wanted to barrel race but had never had a horse to do it with.Matthew reminded me I now had Rosie.After talking it over with Matthew,with one call I was registered.
The day finally arrived for the barrel racing competition.I was so nervous but all my friends and family were there.That night after the race when they announced the times I came in second place which was really good for the first time to race.
I had been so caught up in the rodeo I had forgotten that Matthew and I had been together for almost a year.So later that night we went to dinner to celebrate and on the way home Matthew stopped at the same spot he had asked me out on a year earlier.Matthew got out and came around to my door and opened it and said,"I have to finish what I started."
At that moment all these thoughts were going thru my head like "is it over,are you leaving me?"Then Matthew got down on his knee and asked me to marry him.I was so happy I started to cry.That's when Matthew said "are you gonna answer or am I gonna stay down here looking like a fool?" With tears in my eyes I cried yes.
When we went home and told my parent's they said "Are you both sure?" We looked at each other and smiled .
The next afternoon we went to check on Rosie and Bill.They were doing fine.Bill is getting so big.In a few weeks he will be ready to learn to ride........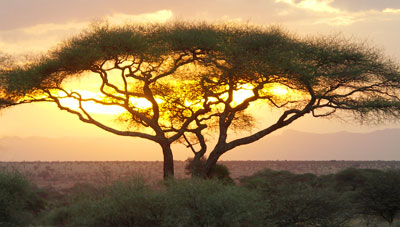 © Erich A., Grande Prairie, AB, Canada