I Remember
July 20, 2011
I remember. I remember that chilly, October day. You told me you loved me. Staring deeply into my eyes, I knew you meant it. Your hands intertwined with mine, only inches apart. I could hear your breath and felt it on my skin. Was I supposed to say it too? The wind started up and I got a chill. You wrapped your arms around me to keep me warm and I cringed a little. My heart was racing and my head spinning. I don't want to fall in love just yet, but I can't help it.

I remember that fight. It was getting late. 10:37pm to be exact. We always fought about the stupidest things. It esculated to a yell-off. I am in tears, trying not to fight with the one person I actually cared about in this world. But this time was different. I saw you kiss her. The kind of kiss you share with me, holding her at her sides and gently pressing your lips upon hers. I think my heart just broke in two.

I remember. The stars were the prettiest thing. It lit the sky and it was magical. I saw you with your friends. You make eye contact and I turn away. I can't be here tonight. My dress is suffocating me and my heels hurting my feet, yet I hurry to the door to leave the festivities. Tears falling, my vision is blurred. I can't see or even breathe.

I remember. You followed me out. You grabbed my hand gently and take me to the side of the building. You lean me against the wall to help me breathe. I feel suffocated and claustraphobic. You keep looking at me, but I can't look you in the eye. I'm embarassed at my appearance. And even so, you tell me I'm beautiful. You tell me I'm smart and funny and outgoing and nice and all these other things that I don't believe. You tell me you're sorry for everything and get just a little closer. You pull me close to you. Your hug makes me melt and I look up. You're smiling and you lean in and kiss me gently. You have soft lips and I can't help but kiss you back. I smile as we continue to kiss, and I feel like the luckiest girl ever…

Yeah, I remember. I totally remember.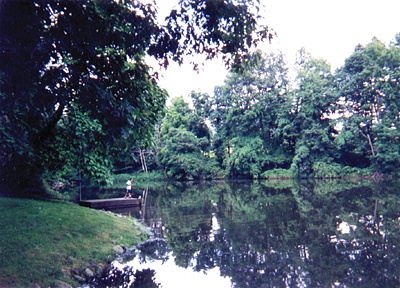 © Amber C., Fair Oaks, VA