Nothing but Best Friend's Brother love
July 16, 2011
It's weird, but we fell in love way before I found out that they were siblings, because he was at a boarding school for a long time, so when I went to that school, I saw him, and we started dating.
We fell in love during high school and after the graduation we both came back to our hometown, and I met his family (who I had already known for a long time). My best friend was not happy about that, so we had to talk, and I invited her to my house to talk.
I asked her why it bothered her that I was seriously dating her brother and she replied that if we broke up it would be hard for us to be friends anymore. I said I understood her and that she should tell her brother that.
She did, so the next day, my best friend told me that my boyfriend/best friend's brother said that that wasn't going to be a problem soon and asked why that could be. I said I had no clue and that I would be right over, but before I got to the door, my boyfriend stopped me and pushed me to his car.
We drove over to our favorite date spot and sat down together. He gave me a small square box about six inches by six inches and I took it from him cautiously. The last time he gave me a box that size it was a giant springy snake and I jumped out of my skin.
When I opened this one, however, I saw the cutest looking kitten stuffed animal and it was practically tailless. The tail it had, had a ring on it: a silver diamond engagement ring! I shrieked so loud that everyone in the area looked at me, but they suddenly realized why when they saw him get down on one knee, and started to say something.
He said (and I quote); I love you so much, would you be my wife? I shrieked again and nodded, too surprised for words, so my boyfriend/best friend's brother (now fiancé) kissed me. He repeated that he loved me and this time I was able to manage whispering I love you too.
We drove back to his house holding hands and we announced it to everyone there. After a quick congratulations, we ran across the street to my house to tell my parents, and they came back with us to his house to celebrate together.
Our wedding was set for exactly a year from that date; we decided that as soon as we made sure that it was on a Saturday and no one in our immediate family was busy. Everything was planned; the wedding was sure to be great, but one bad thing happened one month before the wedding.
He was drafted for a war – can you believe it? They gave him twenty-four hours' notice to say goodbye, pack, and leave. Our dream wedding was canceled and I immediately suggesting eloping.
My fiancé, knowing that eloping would be just terrible to do to our families, and hoping that we could still have the wedding of our dreams later; said no. He spent the last hour he had with me holding me in his arms while I cried.
We wrote constantly to each other, until three months later when he was shipped overseas, we wrote only twice a month. It was torture and it was only six months after he was shipped overseas that the telegram came to his parents.
The telegram informed us that my fiancé was missing in action after a massive attack on a large city. Only four months after that, another telegram reported that he was dead.
I was devastated and got depressed for about six months. The depression ended after I met my best friend's long lost twin brother, who had been injured in the war. Somehow, his parents gave him up for adoption when he was a baby and was adopted by people who lived in France. They died when he was eight, and never lost hope of someday finding his birth parents, so when he was injured – the letter explaining everything was sent to his birth parents.
He arrived at the local hospital in a wheelchair, because his right leg was amputated up to his knee, and his left leg up to his ankle. He also had head wounds, but they were minor.
I visited him, mostly with my best friend, and sometimes by myself for about three months. After that, he was at my best friend's home, and I visited him there as well. We were just friends for nine months after he was sent home, but he asked me to dinner one night, and I accepted.
We started dating and I soon realized that I was in love with him. I broke up with him; not wanting that to happen, because his brother and I were in love. He soon made me realize that neither he nor his brother ever knew each other, and our love had nothing to do with my feelings for his brother, so we got back together.
We had been dating two years when he asked me to marry him. I told him that I would sleep on the decision, but once I got home, I heard news that the war was over and rushed right over to his house to tell him my decision was yes.
We were married nine months from then, and six months after that, there was more big news. I was pregnant! Not only was I pregnant, but I was pregnant with triplets, and all three of them were born nine months later – all boys!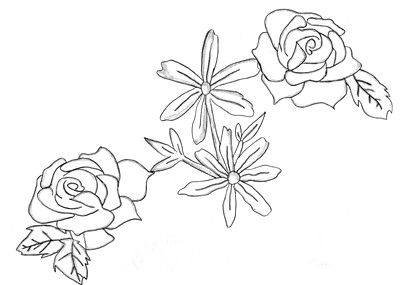 © Leah-Marie D., Peoria, AZ