Early One Morning
June 13, 2011
Nothing was ever easy in my life. I could never be an ordinary teenager who just slept in on a Saturday morning. Instead I had to be up at sunset waiting.

He was usually late so I had come prepared, I brought an old copy of a Harry Potter book and sat down against a tree. The tree was one of those nice large trees that made your life feel young in comparison. The autumn breeze blew the leaves across the morning sky.

Aubrey was an interesting person, umm well technically not a person. That's why we were here.
His existence was not supposed to happen. The morning may have been beautiful but the reason of our meeting certainly was not.

You see my life had become extremely complicated within the period of the last two months, around the time of my seventeenth birthday. Looking back with retrospect I would have done things a lot differently, thought things through a little more, but everybody has things in their life that they regret, things that they would change. At least that's what I kept telling myself.

I shift and look up to see a strong slender figure walking towards me. I smile despite the wry expression on his face. I wrinkle my nose as he sits next to me, the smell of fresh dirt itching my nose.

After several seconds of silence and much fidgeting I cough just to break the silence.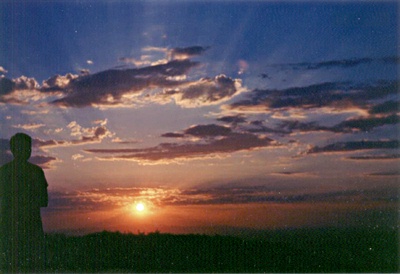 © Jovee B., Dededo, Guam