The Things I Want to Say
June 14, 2011
I'm going to ask you a few questions. Is it okay if I ask you a few questions?

Are you sure? You're positive? I don't want there to be some kind of tacit argument where I'm trying to get the full answer out of you when you only give me one word.

Oh. So you will give me a full answer? Not just one word?

What do you mean you never do that? That's all you ever do; it's a recurring thing. It pisses me off, you know.

Okay, okay. You must also agree that you will answer with complete candor and be as blatant as possible. I hate reading in between the lines, especially because I don't actually get what you're saying half the time.

Fine, I'll ask you the questions. You don't need to be so touchy. First question: why are you ignoring me?

What do you mean you don't ignore me? Then what do you call it when you just randomly stop talking to me? I thought we were good friends.

Oh, so do you treat all of your good friends this way? Really? This is the definition of good friends? You talk one week and completely stop the next?

Oh, I see. So you simply don't have time for me anymore. You've moved on. I get it.

No, I'm not being overly dramatic. Have you ever considered how I felt about this? How it feels just to be left in the dust? You never think about me, do you? You never thought about how it might feel to the person who thought we had something. Let me tell you, it hurts.

Never mind. Next question: do you ever miss our friendship?

Oh, we still have it. Sure doesn't feel like it.

Right. Sorry, I guess I'm just reading in between the lines again. Another question: why did you stop talking to me?

Yes, you are talking to me right now.

Oh, okay. I understand.

Last one, I promise. Did you ever consider me as more of a friend?

You know what? Forget I ever said anything. Just another gullible person who thought something was there when it really wasn't. I just miss you, okay?

Oh, you don't. Okay, that's great.

Yeah, I'm just being weird. Sorry. I just liked you a lot.

What do you mean? I liked you. It's the reason for all the butterflies you give me in my stomach. The reason for the fuzziness that stretches my heart. The dizziness that makes my head spin. The way you make me smile.

It's the reason why I'm having this conversation with myself.

Yeah, I'm still being weird. Sorry, it's the hormones.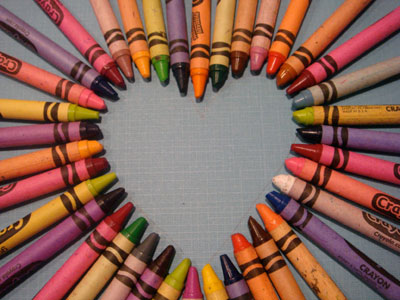 © Ashley W., Rockford, MI