Meaning Behind Main Street
May 21, 2011
I swear I saw your face in the distance when the world stopped. I swear I saw your smile shine through the darkness of the clouds. I almost felt as if an angel was brought onto this planet the day you spoke the word "Hello." Main Street, that day I saw you seemed as if it was a street of gold, and as if I was walking down the roads of heaven.



You haven't experienced love at first sight, unless it has felt like this. The feeling of your heart trying to jump out of your throat to tell this guy you barely know that you don't know how you ever were able to come to the conclusion that you were in love with him, but you are. Then there is a part of you that says "Kiss Him! Because all you have is today!"



I don't know why I am in love with you I guess it has something to do with the way your eyes shine when the sun hits them. If you have ever heard of sky blue that's what your eyes are. I look at them as god's present too me. And oh he loves me so to have those beautiful pieces of baby blue sky starring back at me. You know how every song has a chorus? And everyone's life has background music? Well your laugh is my life's chorus. It's my favorite part about my life. I get to hear your happiness echo off the walls. And I pray that it has something to do with me.



I want to tell you something. You have changed my life. i've dreamnt of a fairy tale every night. I've dreamnt of pebbles hitting my window, and a smiling face looking up at me in the darkness. Finally on that summer night you became my prince charming, and my life became a story book. Thank you. You've now put my life in the hands of the great story tellers. Our fairytale will go down in history.


I want to tell you that you've made my life intresting. You've changed the way I think about relationships. You made me believe in honesty, and the miracles of two people making a balanced friendship. I want you to know that I've fallen more in love for you, and even though we've only been together for a short while, I've never felt this way about someone.


So when I saw your face in my little town on Main Street I have started daydreaming of what we could have. What we should have if you would've just said hello. Why didn't you say hello when we bumped into eachother. Why didn't you make this fairytale come true? Because in my mind your still my prince charming. And this main street is still my road of gold. But since your gone it has lost all meaning.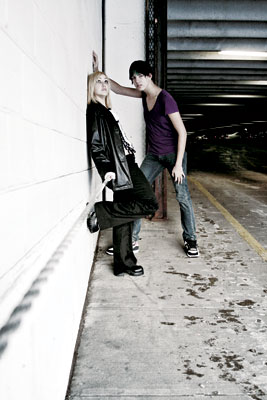 © Jessica F., Bradford, MA