Four Days
May 11, 2011
"You don't understand Keira, even if I spelled it out in the sky you probably wouldn't understand. You think of me as a friend, but because of your popular boyfriend, your social status, you would never like me as any thing more than a friend. And I don't get what is so hard to understand. I. Am. In. Love. With. You. Ever since I met you. So I put my feelings on the table, the ball is in your court. And since you have been standing there for the past three minutes just staring at me, I'll give you the time."

That was four days ago. Four days since I last saw Ryan. Four days since my life changed. Four days since I went to his house to tell him that John had broke up with me. Four days. I didn't think I could last.

Ryan wasn't at school that day. He wasn't at home. I looked everywhere. Skate park, video game store, music store-heck I even checked the mall-but he was no where to be found. I finally remembered a place where he might be, especially if he really did feel how he said he felt.

Running, I got across town to the hardware store in an impressive seven minutes. Heading behind the store, I found the left over trash from the carnival. And Ryan. Right where we first bumped into each other years ago.

"Ryan! Ryan I still need to talk to you! Please turn around, please Ryan," I yelled, running up behind him. I stopped a few yards away, hoping that he would turn and look at me. "Ryan, please. I'm begging you. If everything you said Friday was true, please turn around."

"Keira that's sick, using my feelings to get me to turn around." Turning around, I smiled and almost jumped the entire distance, landing in front of him to give him a hug. "I've missed you so much K. I hated being away from you." I pulled away to look at him.

"If you missed me so much, why did you skip school? Why did you ignore my calls? If you had, I could have told you that John broke up with me because he saw what I didn't- that I loved you. I could have told you that I was about to tell you that I loved you, when you started. I didn't think you felt the same way, so I was shocked. I thought my heart was going to explode with pure joy. But you thought I was mad, or was thinking of a way to turn you down, but I wasn't! Ryan David Browning, I lov-" I broke off as he pulled me to him, crushing my lips in a kiss.

A small part of my brain knew that there was still a world around me, but as far as I knew, it dropped away from around us. In that kiss, my concerns of him not loving me were zapped. My thoughts fuzzed out, and my breathing went down as my heart rate went up. The piece of my brain that was thinking, was absorbed in how soft his lips were, how amazing his chest felt, his taste, his smell, everything about him that I didn't recognize before, for slightly obvious reasons. As much as I hate cliches, it felt like I finally found my missing piece. And I knew that my world would never be the same. But my world-my life-was complete.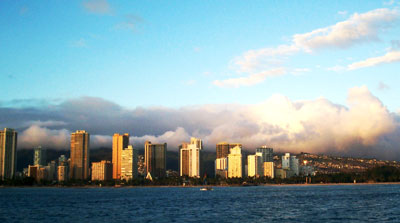 © Stephanie K., Newark, DE