love trick
May 22, 2011
As his eyes searched for my lips in the darkness, i took a breath. He was going to kiss me.My first kiss. He pulled me into a strong embrace. As if on cue, the light shined in on us and he leaned in. His lips were warm and gentle. I sank into him as he pulled me in closer. I pulled away with a smile on my face. Silence. The bell had rang. He walked me to my class and we went our separate ways. Fireworks was what it felt like. I touched my lips unable to believe what had just happened.
3 months later...
He held me close and looked into my eyes. He kissed my lips but I felt nothing. He held me closer and buried his face in my neck. Almost as if knowing what was to come. I looked down at my hands and felt him staring down at me. I looked up at him only to see him looking down at me with intense eyes. "He knows," i thought. He pulled me into a gentle passionate kiss that lasted for 10 seconds. He hugged me to him tightly knowing what was to come. He walked me to my class and there we parted ways. I touched my lips but realized there were no fireworks this time. There has never been fireworks, it was just my mind playing tricks on me.
2 days later...
He walked me to class and we parted ways for the last time. This was the end of us, but as I watched him leave I felt a smile creep onto my lips. They wonder why I was not unhappy. Why, unlike him, I was happier than ever. What they didn't see was that I was happy I was free from the love trick. They didn't get that as the relationship went on my heart grew cold. He said he loved me but I knew the truth. He was only trying to keep me with him. He only wanted one thing. One thing i wouldn't give him. He tried to trick me into loving him but my heart knew that trick all to well. It froze his progress as he whispered "I love you". He kissed me and gave me warm hugs but my heart was still cold. I never loved him and I never will.
As i walk the halls of my high school, I see couples walking hand-in-hand and feel only sadness for them. I hear the "I love you's" and silently scream out a warning to the unsuspecting girlfriend. This is just a love trick. This my warning to the unsuspecting.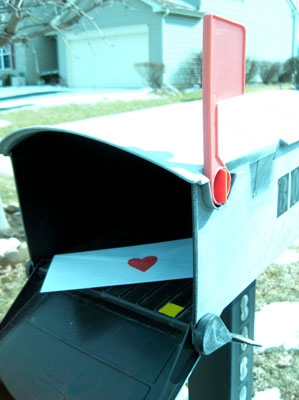 © Jessica C., Aurora, IL