I Hate You
May 3, 2011
Laughter fills the school bus. Kids plan their weekends. But she does not laugh or plan. She cries into my shoulder. She tells me what you have done to her.

You lead her on, it seemed so sweet. I fell for it, too. You acted like a gentleman, always by her side. You said all the right things and 'loved' her the way she needed to be loved. Then things started to change.

You started to act shallow. Told her you were embarrassed to be with her. Told her she was ugly. She still fell for it. She didn't think much of it. But I did.

Things start to progress. I know it will get worse. I think she is starting to get it; you don't really love her. She fell for your games, as did I.

She asks me how she could be so stupid. I don't know. You hurt her, I hurt you.

It's another year later. You're at it again. She's falling for your tricks again.

She claims you've changed, but I know the truth. She knows why I don't like you, but you ask me everyday. I nod my head and walk away whenever you say why. You act all nice and different now, but I know that won't last long.

I hate the way she says your name; the way it burns my ears. She tells me what you say to her, and I don't get how she can't see.

The pattern has started over. I almost fell for your game again, almost.

You started out even better this time. But now I know the truth. She tells me you no longer defend her, but laugh when someone hurts her.

I'll never know why she tried your game again, never. You have your own rules, different from hers.

Let me tell you one thing, you hurt my friend again, you won't be playing again.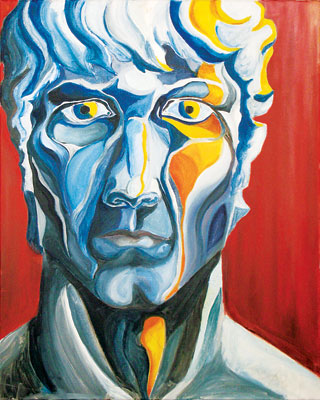 © Michael R., Cambridge, MA